CupCaps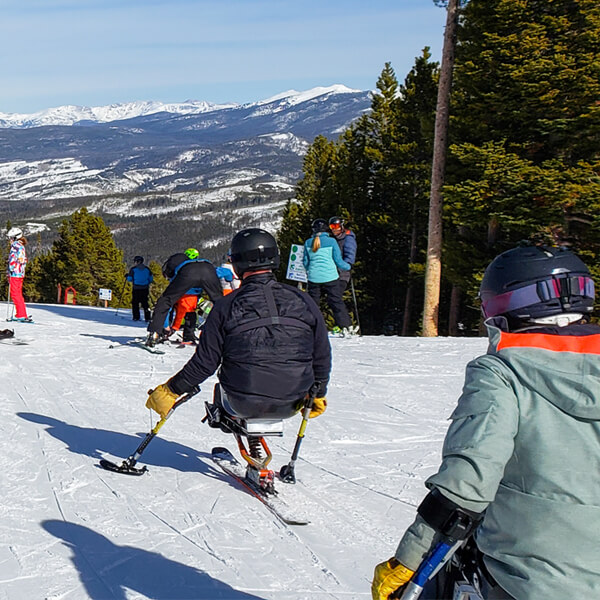 Winter Paralympics 2022, are you ready?
This quadrennial event is ready to take place in Beijing this year. It will commence on Friday the 4th to the 13th of March. Channel 4 is where you can tune in to watch the games.
Some Interesting Facts about the Paralympics
The Winter Paralympics debuted in Sweden in 1976, 16 years after the Summer Paralympics started and 80 years after the first modern Olympic games were held.
The United States has the most Paralympic medals to its name, 2,598, of which 919 are gold. The country that has won the most Winter Paralympic medals is Austria, and they've won a total of 332 medals, of which 104 were gold.
The mascot for the Winter Paralympic games is a cartoon version of a Chinese lantern, and the design encompasses traditional Chinese paper cutting and Ruyi ornaments. The name of this mascot is Shuey (snow), Rhon (to include, to tolerate), Rhon (to melt, to fuse), 雪容融. The design of the character and name promotes inclusion with the aim of increasing communication between world cultures and the inclusion of people with disabilities.
There are Six Terms to Segment the Athletes:
The classification within the Paralympics can help keep the competition fair and safe as sports can be dangerous. The six segments are as follows: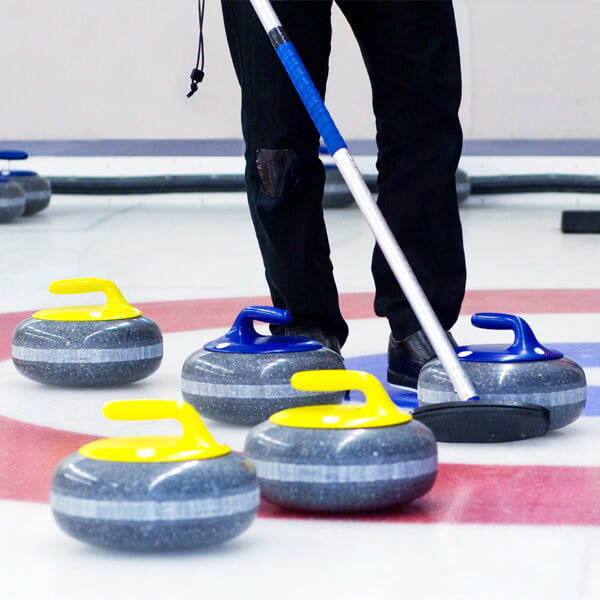 Amputee
Cerebral Palsy
Intellectual Disability
Wheelchair
Vision Impaired
Others
There are Six Winter Paralympic Sports
Most Winter Paralympic sports are broken down by disability into two main categories; vision impairments and physical impairments.
The Olympics have 15 winter sports, and the Paralympics have 6, and these sports are divided into 2 categories, snow sports, and ice sports. Ice sports are played in mixed teams, meaning both men and women compete simultaneously.
Snow Sports
Ice Sports
Alpine Skiing (Slalom & Giant Slalom)
Para Ice Hockey
Cross-Country Skiing
Wheelchair Curling
Biathlon (Cross-Country Skiing & Target Practice)
Snowboarding
The latest of these winter paralympic sports to be sanctioned by the IPC is Snowboarding, first introduced at the Sochi Paralympic Winter Games 2014.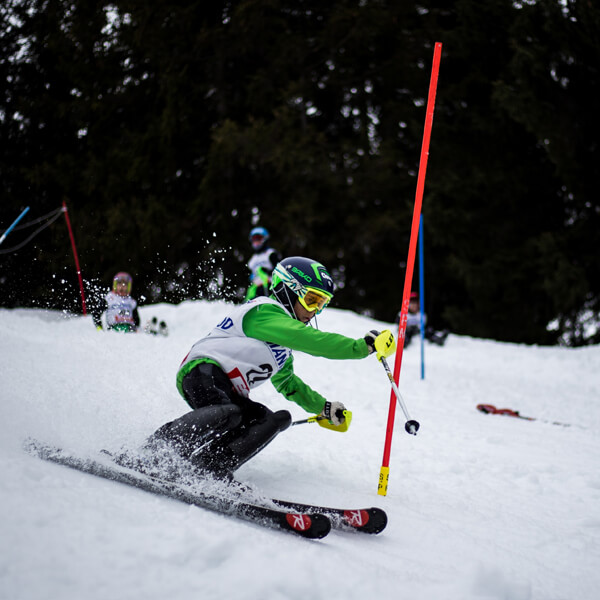 In the UK, there are over 50 ice rinks, of which many offer disability assistance to help those with disabilities learn and take up the sport. The UK is certainly making an effort to make snow sports accessible, and it's thanks to trainers getting additional training to support those with disabilities and the advancements in technology and adaptive equipment.
The Paralympics gets praise for its inclusivity, and rightly so; however, disabled women have only recently been allowed to compete in Para Ice Hockey (2010).
Let's Explore Some of the Adaptations to these Sports
Sports can be dangerous and challenging, so having adapted equipment to ensure that you are safe and perform at peak performance leads to success. There are many ways to make sports accessible. We are taking a look at how you can adapt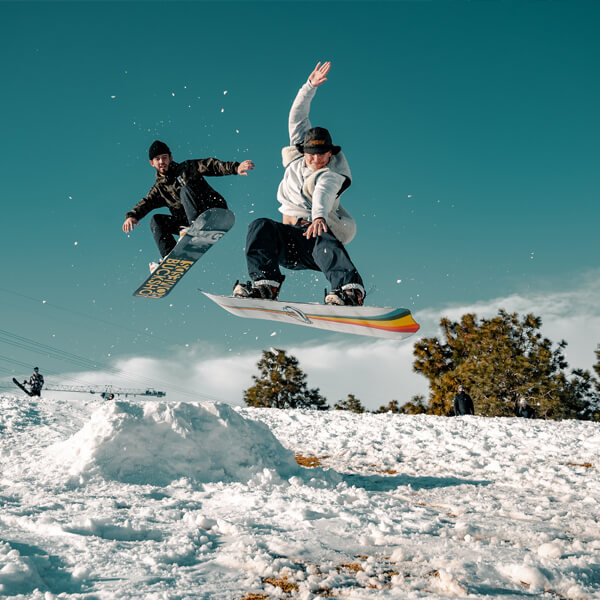 preexisting equipment and accessories to make sports more accessible to persons with disabilities.
How to Make Sports More Accessible with Tenura Products
Let's look at ways Tenura products can help disabled people participate in sports and adapt their equipment for better results and comfort.
Taking On And Off Your Snow Boots
For many snow sports, you will require snow boots, and they can be tricky to take on and off, so we suggest you use a Tenura non-slip floor mat to help. Place the snow boot onto the floor mat to keep it in place whilst you put on the boots. Floor mats help with mobility and increased grip.
Drying Out Your Equipment
Snow melts and causes wet puddles, but thanks to the lattice structure of Tenura non-slip fabric, your equipment will be able to dry out above the water. You can place your boots or skis upon the fabric to help dry and air them out.
CupCaps to Prevent Spillages
If you have had plenty of practice at your snow sport, you may be able to take a drink on the go, and we suggest you use a Tenura CupCap to ensure your drinks container is spillproof.
Adapting your equipment to be more disability-friendly can help when it comes to participating and taking up hobbies in sports. If you have any more ideas, you would like to share. You can do so via our socials (Facebook and Twitter).
We don't want anyone left out of Halloween celebrations, so we are continually developing new innovative ways to make Halloween accessible for all. Read on to get some great ideas and find products that can help bring the experience to life.
Some simple swaps can make Halloween more accessible.
Swap Face Masks for Face Paint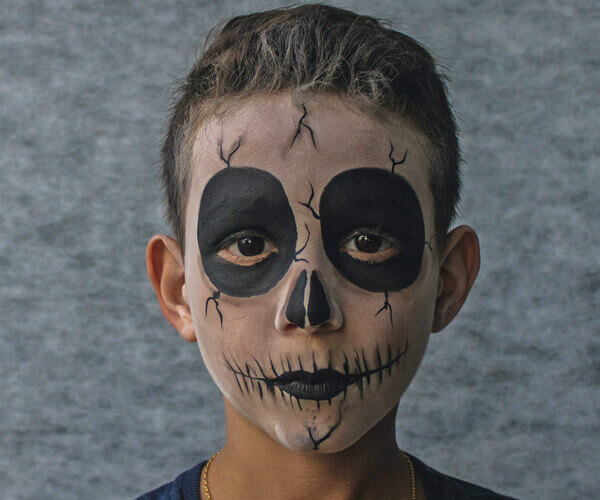 Instead of using masks as a part of the fancy dress experience, use face paint.
For visually impaired children, masks can hinder their sight, and for children who rely on lip-reading, masks can obstruct a person's mouth. Children with autism sometimes have sensory sensitivities, and masks could be too intensely stimulating.
The best alternative is face paint, as you can adapt the design to be more inclusive and suitable for various conditions and disabilities.
Trick or Treating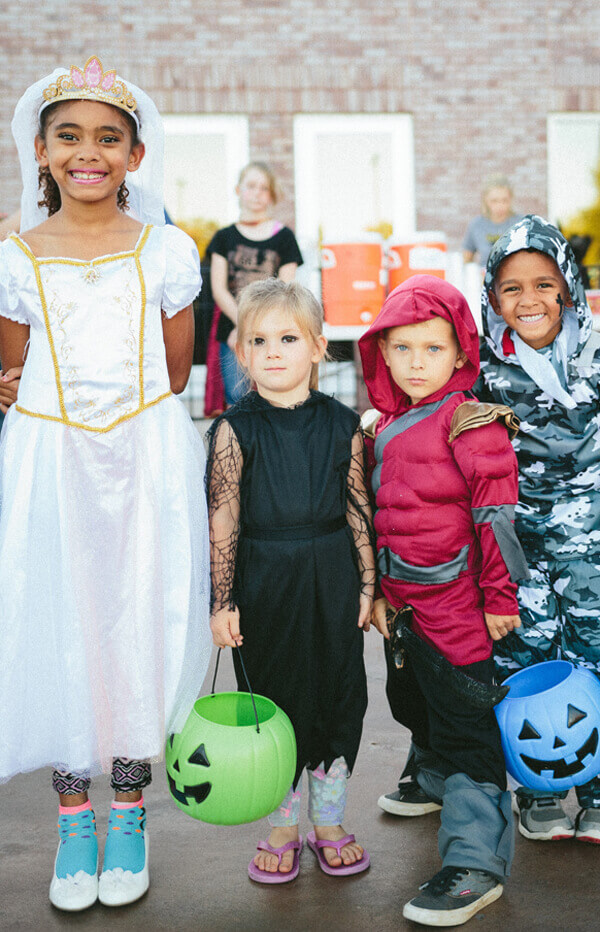 If you plan on venturing outside, make sure you have the relevant mobility aids for children, making the experience as comfortable as possible.
Youngsters who use a wheelchair and need help maneuvering in and out of it can use non-slip floor mats. Floor mats can give the child the support and grip required to maneuver into their wheelchair. Whilst out and about, feet don't always stay on the wheelchair footrest, but having grip roll that's stuck to the footplate prevents feet from slipping off, avoiding injury and maintaining comfort.
A trial run of the trick or treat route you will take, completed a day before, can help reassure children.
Adults and children alike can have allergies. One of the most common is a nut allergy, so make sure you stock a variety of treats that all children can enjoy, which avoids children feeling left out and prevents them from consuming foods that cause an allergic reaction.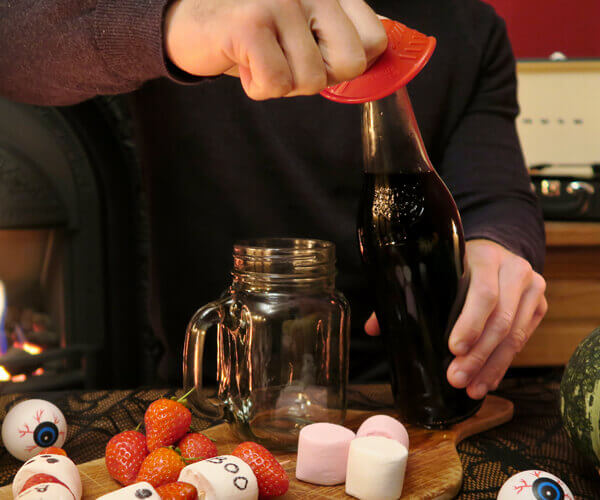 Sometimes drinks are given out as all the candy has run out, or the child requires a drink at the end of trick or treating. Either way, you may need a bottle opener. At Tenura, we have a grip-enhancing bottle opener that helps you open bottles with more comfort and grip.
Rather than going outside and trick or treating, you can hide the treats around the house as a treasure hunt. You can place them in areas you know are manageable for children at the party.
Prevent Spillages
Some children have trouble with their hand-eye coordination. But placing sweet bowls and drinks on anti-slip table mats and drinks coasters can prevent spillages. They are brightly colored, so easy to see. Tenura mats are also easy to wipe down and protect furniture from stains.
It may be a good idea to take a drink out with you whilst you trick or treat, and a Tenura silicone CupCap drinks cover can make any drinks container spill-proof.
Pumpkin Carving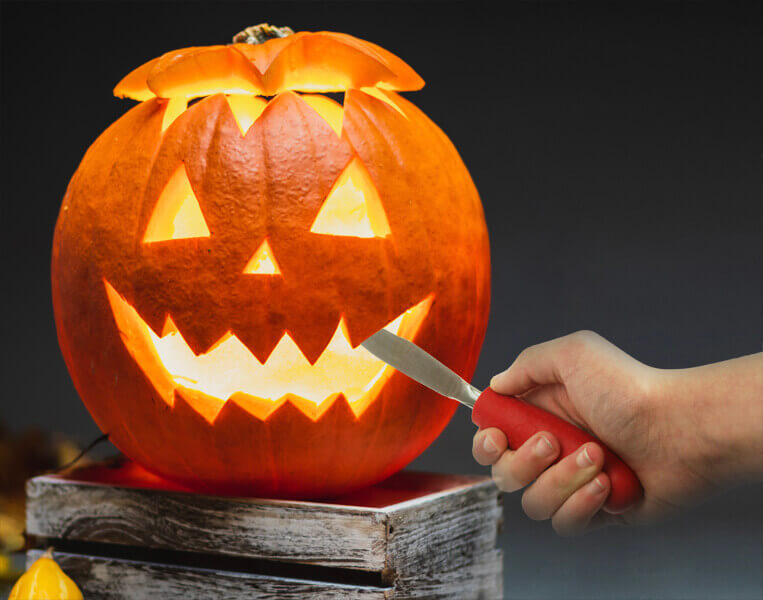 Carving pumpkins is a staple of Halloween, but it can be dangerous. By sliding Tenura children's cutlery grips onto the carving knife, the child's grip is maintained on the knife's handle, making the knife less likely to slip out of their hand. Children's cutlery grips make handles larger and easier to hold. Some children have difficulty grasping thin handles, so this is a perfect way to make pumpkin carving accessible.
To prevent the pumpkin from moving whilst you carve, you can place it on a Tenura anti-slip table mat.
If your child cannot participate in pumpkin carving, consider sticking items such as colorful pom-poms, fluffy pipe cleaners, and googly eyes to the pumpkin instead, which significantly reduces any risks involved.
Mark Your Home
Let others know that people in the home have conditions that require patience and understanding. You can do this by placing a sign visible to those coming up your driveway. Parents can read the sign and educate their children before approaching the door.
We hope these tips and tricks have given you some inspiration to make Halloween more accessible for various disabilities. If you have any other ideas you would like to share, let us know via our social media channels (Facebook and Twitter).
Happy Halloween!
Posted in
Assisted Living
,
Daily Living Aids
and tagged
Tenura
,
Halloween
,
accessible
,
accessibility
,
anti-slip table mats
,
drinks coasters
,
drinks covers
,
CupCaps
,
non-slip floor mats
,
grip roll
,
bottle opener
on .
Enjoy Halloween with the assistance of Tenura products! We want everyone to have a fantastic Halloween, which is why we have teamed up with MazeWebMedia to produce the latest Tenura video.
Watch the video, as it's filled with exciting and innovative ways you can use Tenura products to make your Halloween accessible to all and avoid any weeping witches or sad skeletons during your festivities.
Tenura Bottle Opener
Enjoying classic autumnal drinks such as dandelion & burdock or pumpkin spiced lattes is easier when you can twist off the bottle cap with ease, all you need is a Tenura bottle opener. The silicone has grip-enhancing properties meaning less strength is required to open bottles.
Tenura Jar Opener
Twisting open jars full of treats or in this case, Nutella, is much easier if you use a grip-enhancing Tenura jar opener.

Tenura CupCaps (Drinks Cover)
Tenura CupCaps creates a seal around the top of your drinks container. The seal stops liquid from escaping, helping you to avoid spillages. Another great feature of Tenura's drinks cover is it prevents debris from entering your drink, as you can see in our Halloween video.
Tenura Non-Slip Mats
When doing Halloween crafts such as carving a pumpkin or tucking into a Halloween themed feast, Tenura mats can be a great help. They protect your tables from marks, they're easy to wipe down and are non-slip which keep objects securely in place, helping you avoid slips and spillages.
Tenura Utensil Grips
Carving a pumpkin is a staple of Halloween, but for people who have hand impairments, it can be incredibly tricky and unpleasant. However, if you slip Tenura utensil grips onto your cutlery/carving knife, they create a larger handle which increases comfort and grip.
Tenura Grip Rolls
You can cut Tenura grip roll down to size to create bespoke non-slip surfaces, for instance, in the video, we have wrapped Tenura grip roll around the handle of a butter knife. The user experiences increased grip qualities of the handle and therefore, has more control over the knife, making your Halloween activities safer for the disabled and elderly.
We hope you have found this blog helpful and that you can now celebrate Halloween regardless of age or disability. You can watch more Tenura videos via our YouTube channel.
You can tag us and show how you have put Tenura products to use this Halloween via social media (Facebook and Twitter), we can't wait to see your scary pumpkin carvings.
Posted in
Daily Living Aids
,
Tenura Updates
,
Tenura Videos
and tagged
Tenura
,
Halloween
,
video
,
disabled
,
elderly
,
accessible Halloween
,
bottle opener
,
jar opener
,
CupCaps
,
drinks cover
,
non-slip mats
,
cutlery grips
,
grip rolls
on .