elderly
Enjoy Halloween with the assistance of Tenura products! We want everyone to have a fantastic Halloween, which is why we have teamed up with MazeWebMedia to produce the latest Tenura video.
Watch the video, as it's filled with exciting and innovative ways you can use Tenura products to make your Halloween accessible to all and avoid any weeping witches or sad skeletons during your festivities.
Tenura Bottle Opener
Enjoying classic autumnal drinks such as dandelion & burdock or pumpkin spiced lattes is easier when you can twist off the bottle cap with ease, all you need is a Tenura bottle opener. The silicone has grip-enhancing properties meaning less strength is required to open bottles.
Tenura Jar Opener
Twisting open jars full of treats or in this case, Nutella, is much easier if you use a grip-enhancing Tenura jar opener.

Tenura CupCaps (Drinks Cover)
Tenura CupCaps creates a seal around the top of your drinks container. The seal stops liquid from escaping, helping you to avoid spillages. Another great feature of Tenura's drinks cover is it prevents debris from entering your drink, as you can see in our Halloween video.
Tenura Non-Slip Mats
When doing Halloween crafts such as carving a pumpkin or tucking into a Halloween themed feast, Tenura mats can be a great help. They protect your tables from marks, they're easy to wipe down and are non-slip which keep objects securely in place, helping you avoid slips and spillages.
Tenura Utensil Grips
Carving a pumpkin is a staple of Halloween, but for people who have hand impairments, it can be incredibly tricky and unpleasant. However, if you slip Tenura utensil grips onto your cutlery/carving knife, they create a larger handle which increases comfort and grip.
Tenura Grip Rolls
You can cut Tenura grip roll down to size to create bespoke non-slip surfaces, for instance, in the video, we have wrapped Tenura grip roll around the handle of a butter knife. The user experiences increased grip qualities of the handle and therefore, has more control over the knife, making your Halloween activities safer for the disabled and elderly.
We hope you have found this blog helpful and that you can now celebrate Halloween regardless of age or disability. You can watch more Tenura videos via our YouTube channel.
You can tag us and show how you have put Tenura products to use this Halloween via social media (Facebook and Twitter), we can't wait to see your scary pumpkin carvings.
Posted in
Daily Living Aids
,
Tenura Updates
,
Tenura Videos
and tagged
Tenura
,
Halloween
,
video
,
disabled
,
elderly
,
accessible Halloween
,
bottle opener
,
jar opener
,
CupCaps
,
drinks cover
,
non-slip mats
,
cutlery grips
,
grip rolls
on .
Having older relatives that live alone can be a concern, but Tenura's products are designed to make daily tasks easier and less hazardous. This blog is all about which of our products can be the most effective and affordable.
Aqua Safe Anti Slip Strips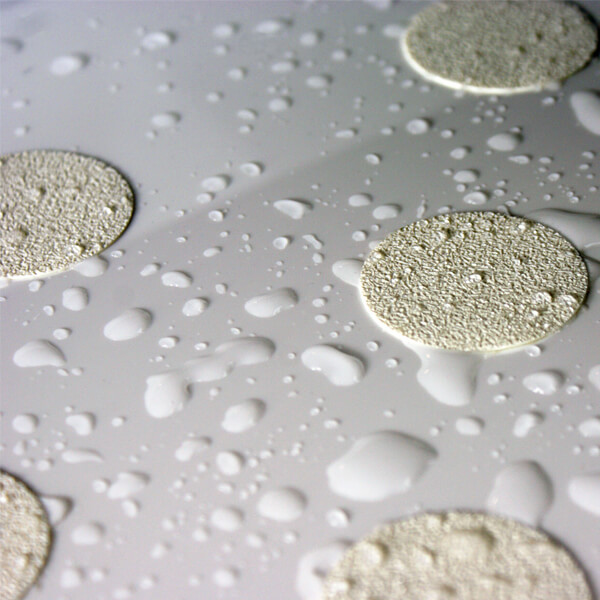 Aqua safe anti slip strips and have a strong adhesive bond, this non abrasive material is soft on skin yet durable when applied. To ensure there is an effective bond you will need to clean the surface, we recommend an alcohol based cleaner (Heskin's IPA Cleaner) in comparison to a cream cleaner; this is because cream cleaners leave behind a residue causing the application to fail. This product comes in 2 shaped (discs or strips) these prevent slipping in the bath or shower or for extra support when moving around.
This product can be used;
On tiled flooring
Bath and shower trays
Anti Grip slip strips and rolls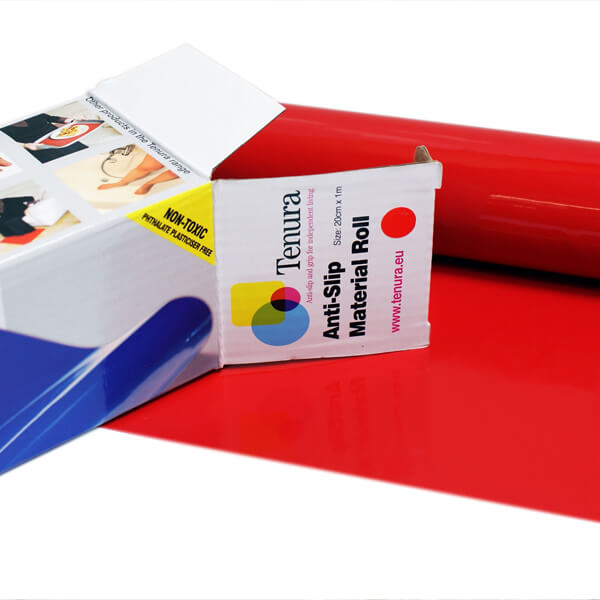 Anti slip grip and rolls are available in large rolls or pre cut strips coming in a range of sizes. They can be used all around the house where extra grip is needed. Easy to apply, you simply grab the roll (and cut to size if needed) or strips and then wrap them around the surface then with the silicone grip they hold together for easy application and removal.
You can apply these to;
Door handles for extra support.
Pan handles
Crutches
Table and floor mats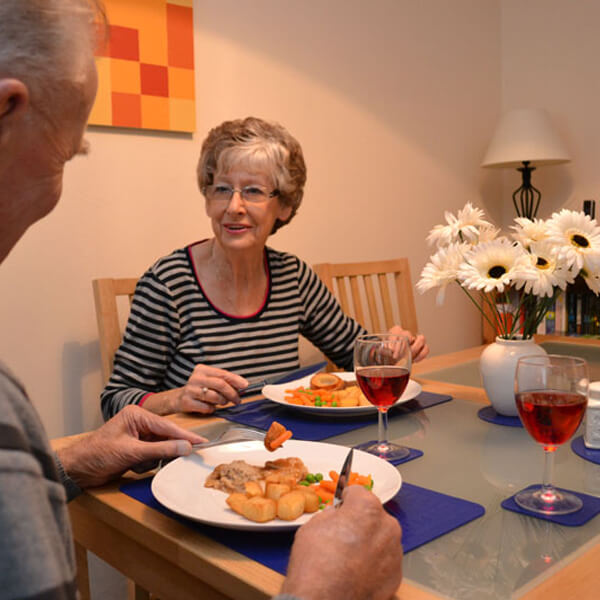 Tablemats are made from silicone and create a strong bond to hard surfaces preventing any unwanted movement. The table and floor mats have an adhesive like quality making it easy to apply and remove from hard surfaces without leaving a sticky residue behind. They are easy to clean either with warm soapy water or in the dishwasher, once dried they are ready to use again and again.
These can be used;
Under a cutting board when preparing your favorite meal preventing slips especially when using a sharp knife
They are also effective when put in front of beds or chairs assisting when sitting or standing with extra support.

On a side table, for example next to the front door, with the table mats bright colours it makes it easier to find where to put your personal belongings down, for those with visual impairments. Place your keys, phone or wallet on the mat preventing things from falling off.
Anti Microbial Moulded Cup Holders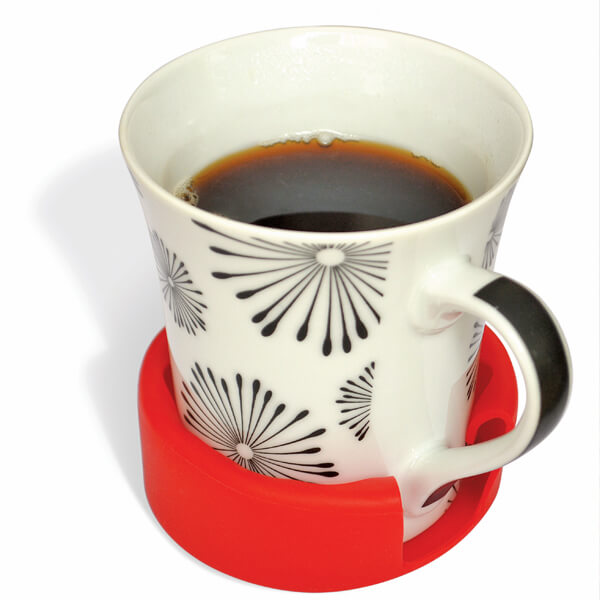 Moulded cup holders are similar to regular coasters however these fit to the bottom of your cup creating an anti slip base. They are brightly coloured making it easier to find them or make sure that it is on the bottom of the cup. Made from silicone they have heat resilience preventing any marks or stains when placed on tables.
Cutlery Grips
These cutlery grips are made from silicone which is soft and easy to grip, the large grip reduces pressure on joints reducing any discomfort. They are washable either with hot soapy water or in a dishwasher. Washing these will not get rid of any of the qualities and they are ready to use again once dried. Available in 2 sizes (children and adult) these cutlery grips fit around;
Dining utensils (knives, forks, spoons)
Pens
Pencils
Paint brushes
Tooth brushes
Make up brushes
Hand Tools
To purchase these products, visit the website or call us via phone or live chat. Alternatively use the contact us form and a member of the sales team will be in touch as soon as possible.