disabled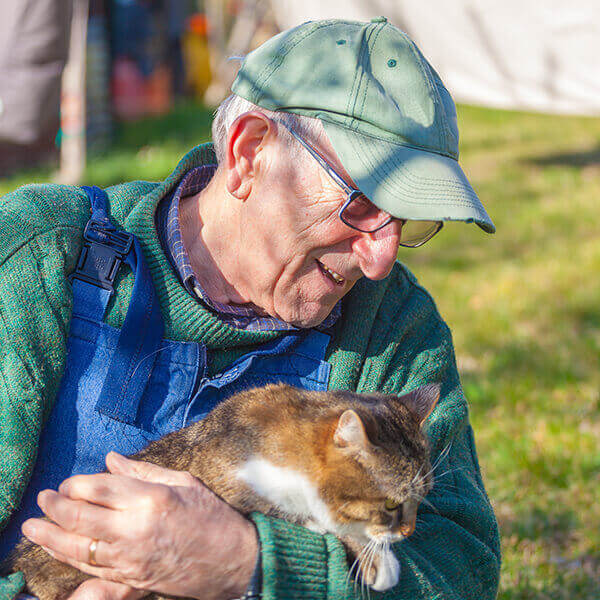 This blog post will explore the mental and physical advantages that owning a pet can have on someone with a disability such as arthritis.
Having a disability can affect your everyday life, harming your heart rate, communication and causing depression. However, a furry companion like a cat or dog can help to reverse the negative impact.
Owning a pet positively influences two main aspects of life: mood and health, which means pets affect the body by decreasing rates of depression, blood pressure, and cholesterol levels. Let's explore these benefits in more detail…
Pets and Their Effect on Blood Pressure and Arthritis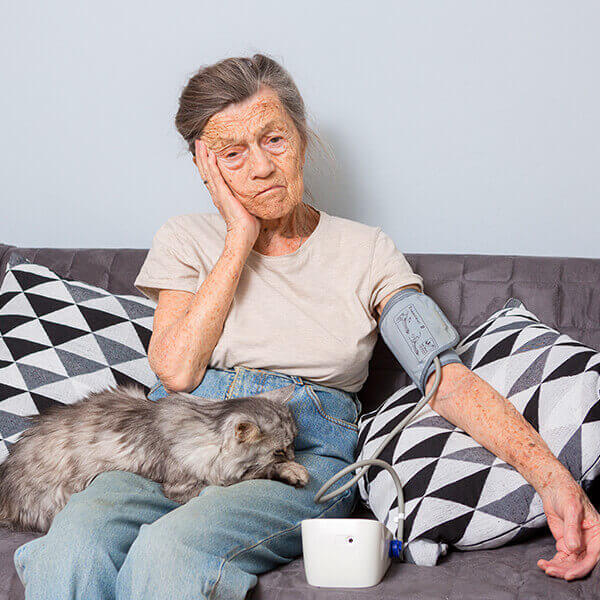 With arthritis, inflammation can occur in joints, constricting arteries and reducing the rate blood flows through the body to supply muscles with oxygen. The restricted flow leads to increased blood pressure, which is troubling for arthritis patients as they are at a 50% higher risk of heart attacks.
So, it's essential to reduce blood pressure, and pets can help. Pets have therapeutic calming auras. When a pet is in your lap, you talk, stroke, and nestle into its warmth, forgetting your worries, which decreases your heart rate. When you are tired or nervous, it's nice to have a companion.
Pets can make a person feel safe in their home or when out and about; animals can be a security blanket, guard the person or their belongings, and be a protective barrier or conversation starter. Feeling safe and secure can also lower levels of anxiety and stress that heighten blood pressure.
Pets and Their Effect on Cholesterol Levels and Arthritis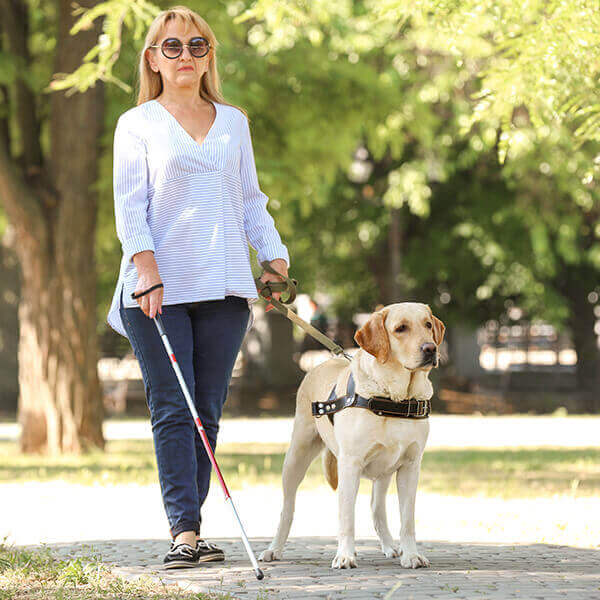 Those with rheumatoid arthritis are at high risk of heart disease, 50% to 70% higher, and cholesterol is a contributing factor. Having elevated cholesterol levels in the body increases pain within joints and other tendon complications.
You may have high cholesterol levels due to long periods of stress, a lack of exercise, or a poor diet containing too many saturated fats. Studies have shown that pets decrease the triglycerides present in the body. Triglycerides are the three fatty acids that contribute to high cholesterol levels.
Reducing cholesterol in the body can help keep heart disease at bay. To lower cholesterol levels, you should exercise daily for at least 30 minutes, and having a pet is an excellent excuse to go for a walk and is undoubtedly a great benefit. Having a pet with you can reduce the stress or anxiety you may feel when out walking.
Pets and Their Effect on Cognitive Behaviour/­Depression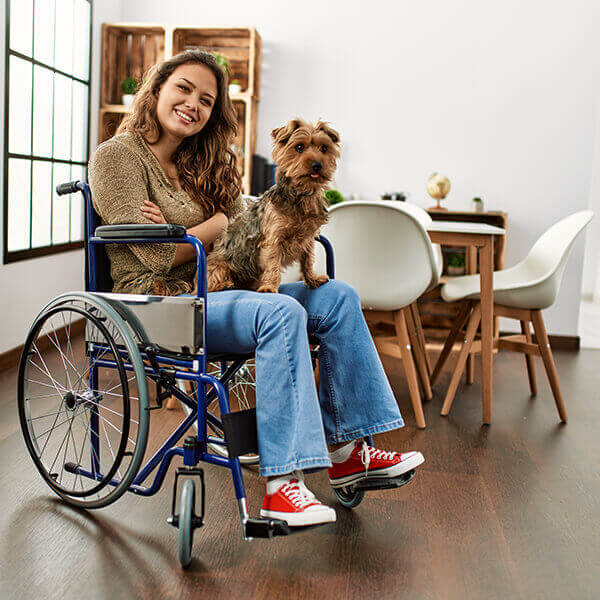 It's estimated that up to 41% of disabled adults have depression, which is staggeringly high, and there is no one cure to suit all. Many factors cause depression in a person's life, and it can be a struggle to help change a person's mindset.
The companionship of a pet, a being they need to care for, can give a disabled person the necessary motivation and responsibility for a positive change. Caring for others can come more naturally than caring for yourself when struggling with depression, so an animal's natural temperament to play and exercise can have promising long-lasting effects on their mental state.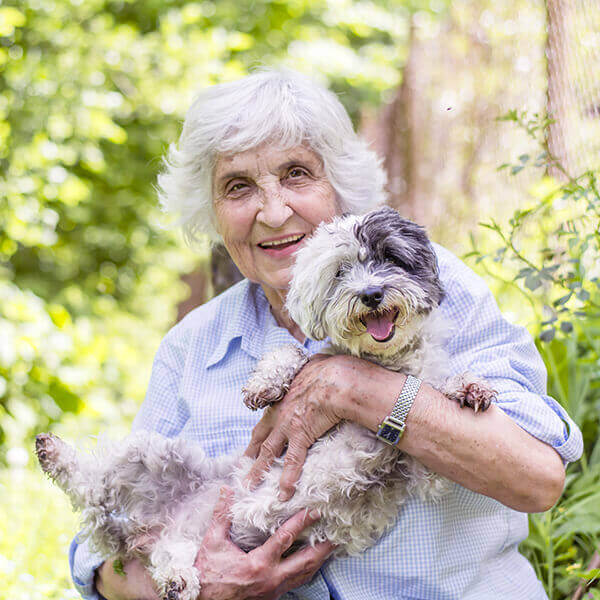 Pets Effect on the Elderly
Pet owners over 65 visit their doctor 30% fewer times than non-pet owners. There's no clear-cut reason, but the benefits of reduced stress, increased exercise, and companionship all help play their role.
Some Tenura Products that Make Pet Ownership Easier for the Disabled:
Tenura products can help those with weak grip strength or conditions like arthritis care for their pets.
Tenura Extreme Grip Mats
When it comes to feeding your pet, they tend to be pretty eager, diving headfirst into their food bowl, knocking it around the floor, with no worry about the mess they create. You can prevent this previously inevitable mess by placing the pet's food bowl onto a Tenura Extreme mat. Tenura Extreme mats stop the food bowl from sliding across the floor or getting tipped over.
Nothing is sacred when you have a pet, they wonder where they please, and cats especially seem to find themselves upon the cabinets displaying your favorite ornaments. Instead of watching their next steps with fright, place your vases and such on a Tenura Extreme mat. The objects stick to Tenura mats, so the next time your cat is up there, you won't need to worry nor tidy up anything broken.
Tenura Grip Roll
You can line underneath pet products such as litter trays, scratching posts, and other large products that unwantedly move. Just cut Tenura silicone grip roll to size and place it between the floor and pet accessory.
Tenura Grip Strips
During walks, you may find the lead tricky to keep a hold of, and it's uncomfortable. You can instantly improve these issues by twisting Tenura grip strips around the lead's handle. Grip strips add a layer of cushioning silicone comfort with grip-enhancing properties that stops the lead from sliding out of your hand.
Similarly, you may wrap Tenura grip strips around the brush handle when grooming your pet, which aids your grip, giving you more control. Brush handles can be thin and difficult to grasp, so build up a few layers of Tenura grip strips to increase the handle's width, which is a helpful idea for those with arthritis or other conditions that limit hand mobility or strength of grip.
Extensive research into the animal should be completed before being housed, as not all animals/breeds will be appropriate. It's very much dependent on the person's specific disability needs.
Subscribe to be notified of new blogs and our latest offers.
Enjoy Halloween with the assistance of Tenura products! We want everyone to have a fantastic Halloween, which is why we have teamed up with MazeWebMedia to produce the latest Tenura video.
Watch the video, as it's filled with exciting and innovative ways you can use Tenura products to make your Halloween accessible to all and avoid any weeping witches or sad skeletons during your festivities.
Tenura Bottle Opener
Enjoying classic autumnal drinks such as dandelion & burdock or pumpkin spiced lattes is easier when you can twist off the bottle cap with ease, all you need is a Tenura bottle opener. The silicone has grip-enhancing properties meaning less strength is required to open bottles.
Tenura Jar Opener
Twisting open jars full of treats or in this case, Nutella, is much easier if you use a grip-enhancing Tenura jar opener.

Tenura CupCaps (Drinks Cover)
Tenura CupCaps creates a seal around the top of your drinks container. The seal stops liquid from escaping, helping you to avoid spillages. Another great feature of Tenura's drinks cover is it prevents debris from entering your drink, as you can see in our Halloween video.
Tenura Non-Slip Mats
When doing Halloween crafts such as carving a pumpkin or tucking into a Halloween themed feast, Tenura mats can be a great help. They protect your tables from marks, they're easy to wipe down and are non-slip which keep objects securely in place, helping you avoid slips and spillages.
Tenura Utensil Grips
Carving a pumpkin is a staple of Halloween, but for people who have hand impairments, it can be incredibly tricky and unpleasant. However, if you slip Tenura utensil grips onto your cutlery/carving knife, they create a larger handle which increases comfort and grip.
Tenura Grip Rolls
You can cut Tenura grip roll down to size to create bespoke non-slip surfaces, for instance, in the video, we have wrapped Tenura grip roll around the handle of a butter knife. The user experiences increased grip qualities of the handle and therefore, has more control over the knife, making your Halloween activities safer for the disabled and elderly.
We hope you have found this blog helpful and that you can now celebrate Halloween regardless of age or disability. You can watch more Tenura videos via our YouTube channel.
You can tag us and show how you have put Tenura products to use this Halloween via social media (Facebook and Twitter), we can't wait to see your scary pumpkin carvings.
Posted in
Daily Living Aids
,
Tenura Updates
,
Tenura Videos
and tagged
Tenura
,
Halloween
,
video
,
disabled
,
elderly
,
accessible Halloween
,
bottle opener
,
jar opener
,
CupCaps
,
drinks cover
,
non-slip mats
,
cutlery grips
,
grip rolls
on .