non-slip fabric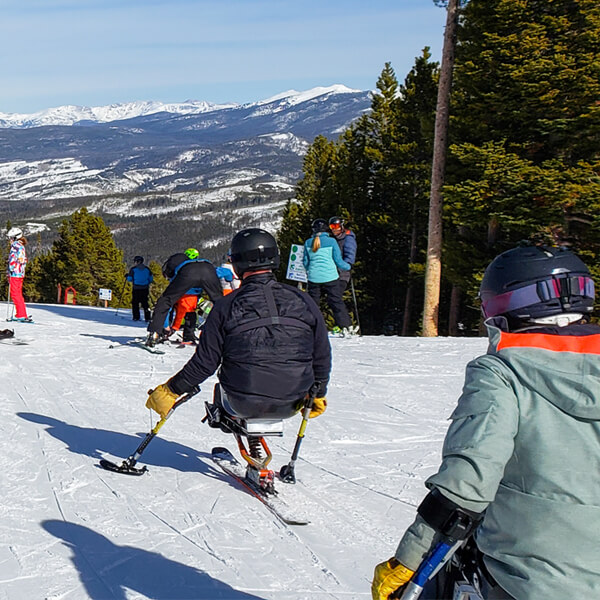 Winter Paralympics 2022, are you ready?
This quadrennial event is ready to take place in Beijing this year. It will commence on Friday the 4th to the 13th of March. Channel 4 is where you can tune in to watch the games.
Some Interesting Facts about the Paralympics
The Winter Paralympics debuted in Sweden in 1976, 16 years after the Summer Paralympics started and 80 years after the first modern Olympic games were held.
The United States has the most Paralympic medals to its name, 2,598, of which 919 are gold. The country that has won the most Winter Paralympic medals is Austria, and they've won a total of 332 medals, of which 104 were gold.
The mascot for the Winter Paralympic games is a cartoon version of a Chinese lantern, and the design encompasses traditional Chinese paper cutting and Ruyi ornaments. The name of this mascot is Shuey (snow), Rhon (to include, to tolerate), Rhon (to melt, to fuse), 雪容融. The design of the character and name promotes inclusion with the aim of increasing communication between world cultures and the inclusion of people with disabilities.
There are Six Terms to Segment the Athletes:
The classification within the Paralympics can help keep the competition fair and safe as sports can be dangerous. The six segments are as follows: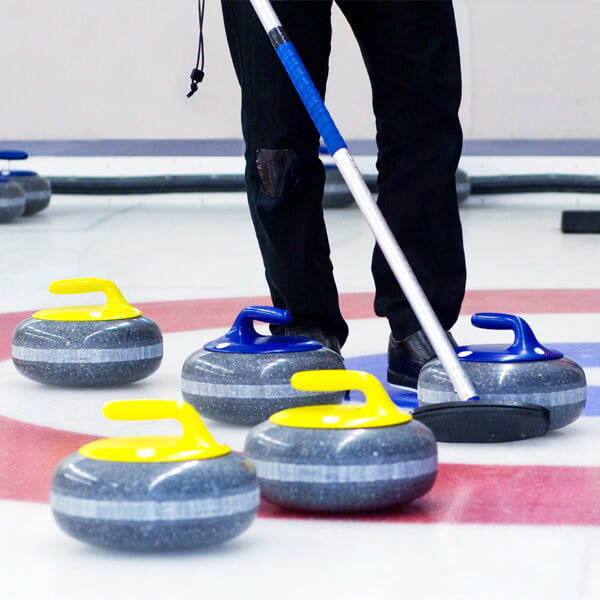 Amputee
Cerebral Palsy
Intellectual Disability
Wheelchair
Vision Impaired
Others
There are Six Winter Paralympic Sports
Most Winter Paralympic sports are broken down by disability into two main categories; vision impairments and physical impairments.
The Olympics have 15 winter sports, and the Paralympics have 6, and these sports are divided into 2 categories, snow sports, and ice sports. Ice sports are played in mixed teams, meaning both men and women compete simultaneously.
Snow Sports
Ice Sports
Alpine Skiing (Slalom & Giant Slalom)
Para Ice Hockey
Cross-Country Skiing
Wheelchair Curling
Biathlon (Cross-Country Skiing & Target Practice)
Snowboarding
The latest of these winter paralympic sports to be sanctioned by the IPC is Snowboarding, first introduced at the Sochi Paralympic Winter Games 2014.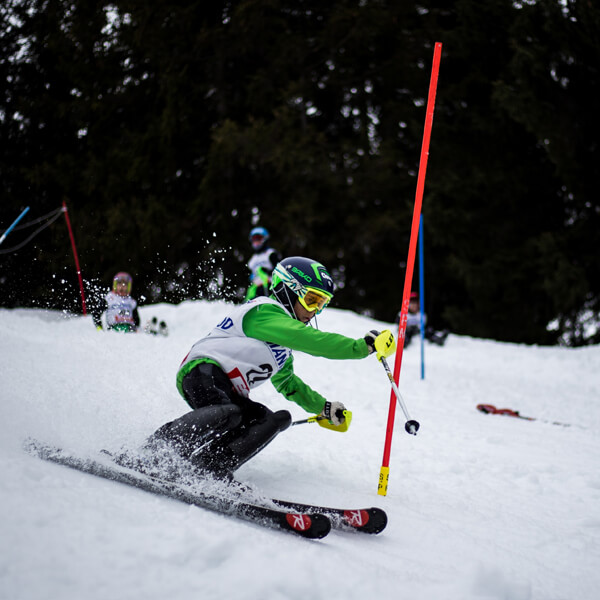 In the UK, there are over 50 ice rinks, of which many offer disability assistance to help those with disabilities learn and take up the sport. The UK is certainly making an effort to make snow sports accessible, and it's thanks to trainers getting additional training to support those with disabilities and the advancements in technology and adaptive equipment.
The Paralympics gets praise for its inclusivity, and rightly so; however, disabled women have only recently been allowed to compete in Para Ice Hockey (2010).
Let's Explore Some of the Adaptations to these Sports
Sports can be dangerous and challenging, so having adapted equipment to ensure that you are safe and perform at peak performance leads to success. There are many ways to make sports accessible. We are taking a look at how you can adapt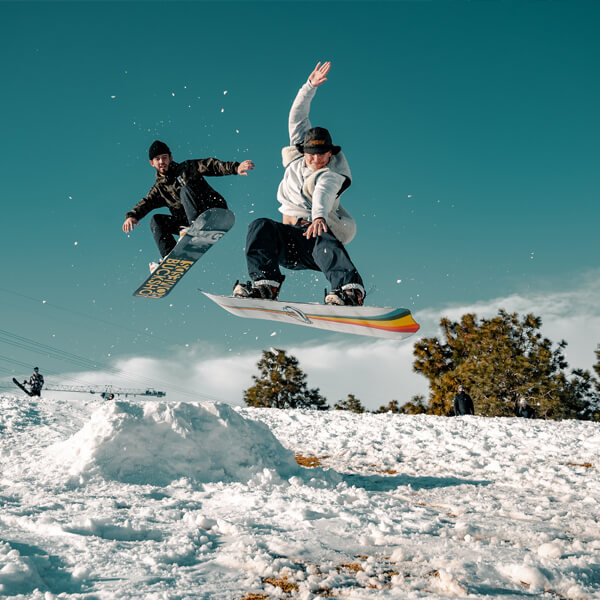 preexisting equipment and accessories to make sports more accessible to persons with disabilities.
How to Make Sports More Accessible with Tenura Products
Let's look at ways Tenura products can help disabled people participate in sports and adapt their equipment for better results and comfort.
Taking On And Off Your Snow Boots
For many snow sports, you will require snow boots, and they can be tricky to take on and off, so we suggest you use a Tenura non-slip floor mat to help. Place the snow boot onto the floor mat to keep it in place whilst you put on the boots. Floor mats help with mobility and increased grip.
Drying Out Your Equipment
Snow melts and causes wet puddles, but thanks to the lattice structure of Tenura non-slip fabric, your equipment will be able to dry out above the water. You can place your boots or skis upon the fabric to help dry and air them out.
CupCaps to Prevent Spillages
If you have had plenty of practice at your snow sport, you may be able to take a drink on the go, and we suggest you use a Tenura CupCap to ensure your drinks container is spillproof.
Adapting your equipment to be more disability-friendly can help when it comes to participating and taking up hobbies in sports. If you have any more ideas, you would like to share. You can do so via our socials (Facebook and Twitter).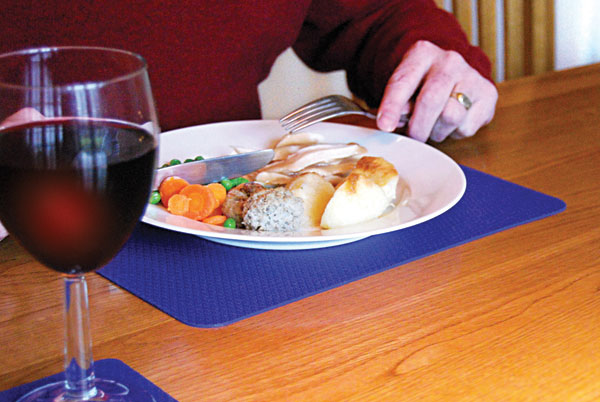 Tenura daily living aids offer a lot of versatility due to the many positives factors they feature. Their anti-slip and grip capabilities are paramount when mentioning the qualities of the range.
As well as focusing on these features in this article, let us not forget their heat resistance, which goes up to approximately 482°F, making the kitchen a place where Tenura products can be used safely, to assist you in the daily tasks of the kitchen. A notable mention towards silicone being non-toxic is needed here, as the main range of Tenura daily living aids are manufactured from 100% silicone, assuring they are safe to use in high hygiene areas.
Kitchens are a place where painful accidents can occur. Even the slightest loss of grip can result in painful injuries, cuts, and burns at the list's forefront.
A scenario is set out below, involving Tenura daily living aids as and where they are needed.
Chopping Ingredients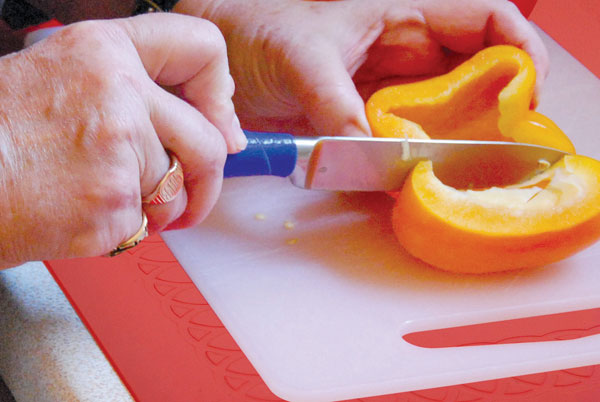 A Tenura table mat placed under a chopping board will prevent any slippage, holding the chopping board in place. This can also ensure that the chopping board has enough stability to be used one-handed if required.
Tenura anti-slip and grip strips or rolls can also be used, along with Tenura non-slip fabric. This way it makes it possible for absolutely anyone to make their kitchen safer, even on a very tight budget.
Tenura grip strips can be wrapped around a knife handle for increased grip and comfort.
Opening Containers
Tenura jar and bottle openers can be used here, even one-handed, with the aid of a Tenura mat or coaster. This eradicates any strain and discomfort sometimes associated with the opening of sealed containers.
Grating
Graters come in many forms, from grating boxes to handheld graters, and while many come with anti-slip edges or bases, in my experience, I have found they can still fail. By combining this with a Tenura anti-slip mat, you can assure that they will be held in position, saving your knuckles or fingers from any slips.
Cooking
Tenura grip strips are the daily living aid of choice at this point, available in strips or rolls. It can be cut to size if required and will wrap around a panhandle or cooking utensil for increased grip, comfort, and reduced risk of burns from metal handles.
Resting
Tenura mats and coasters can be used on a worktop to place pans on to prevent burn marks on your kitchen units.
Eating
Tenura table mats and non-slip fabric are perfect for use as placemats on your dining table, using Tenura coasters for any beverages, and grip strips for the utensils if required.
Tenura daily living aids have a prominent place in the kitchen, aiding you in an efficient, enjoyable kitchen experience, preventing injury to yourself or others.