In our previous blog, we explored Activities of Daily Living (ADLs). Today we are looking at Instrumental Activities of Daily Living (IADLs).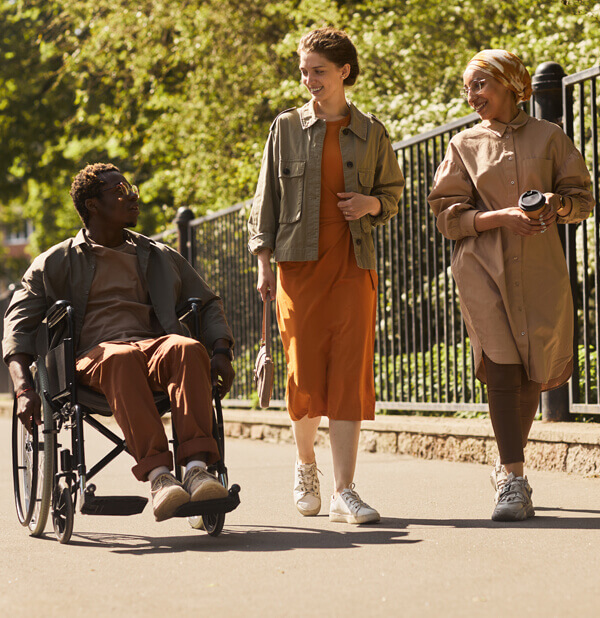 What does IADL mean?
Instrumental activities of daily living, IADLs, are tasks we perform each day that keep our bodies healthy, allowing us to live independently and as active community members. Both mental and physical health factors impact these complex tasks involved in our day-to-day lives.
What are the 7 IADLS?
The seven IADLs are practiced by most physi­ot­he­rapists and occupational therapists, helping determine the level of care their patient requires and any assistive products that could help the patient during the completion of their IADLs.
Due to illness, surgery, or disability, some patients may need more help in an area than others, so it is essential to review each patient individually. The seven IADLs and some helpful products:
1. Communication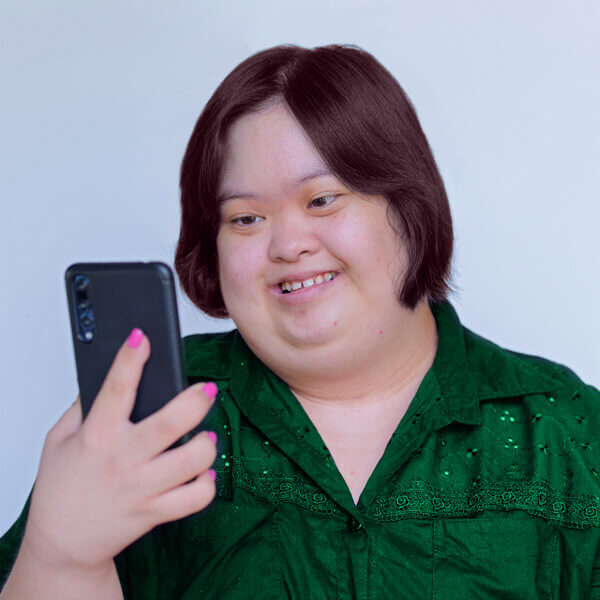 In our homes, we constantly communicate with one another and the outside world through channels such as mail, emails, and phone calls. Being able to stay in touch with others is essential to daily life. It allows you to pay the bills and let others know how you are doing. It's great to stay in touch with people, providing the feeling of connection and companionship.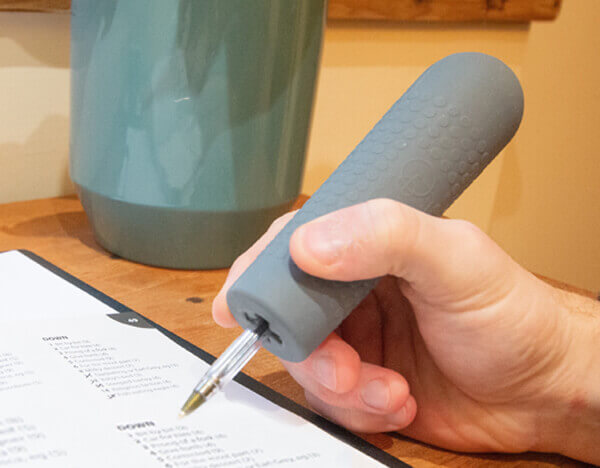 Many older adults, especially since lockdown, have been alone for a significant length of time, and a little phone call can be the highlight of their day. The older generation hates to feel like a burden, and sometimes they can avoid reaching out, even when they need it the most.
Handling mail poses difficulties, from confusing forms to tiny text. Older adults may find writing tricky and require a writing aid. At Tenura, we have cutlery grips that slide onto pens increasing the handle's grip, comfort, and width. A thicker pen means less dexterity is required to hold it.
2. Transportation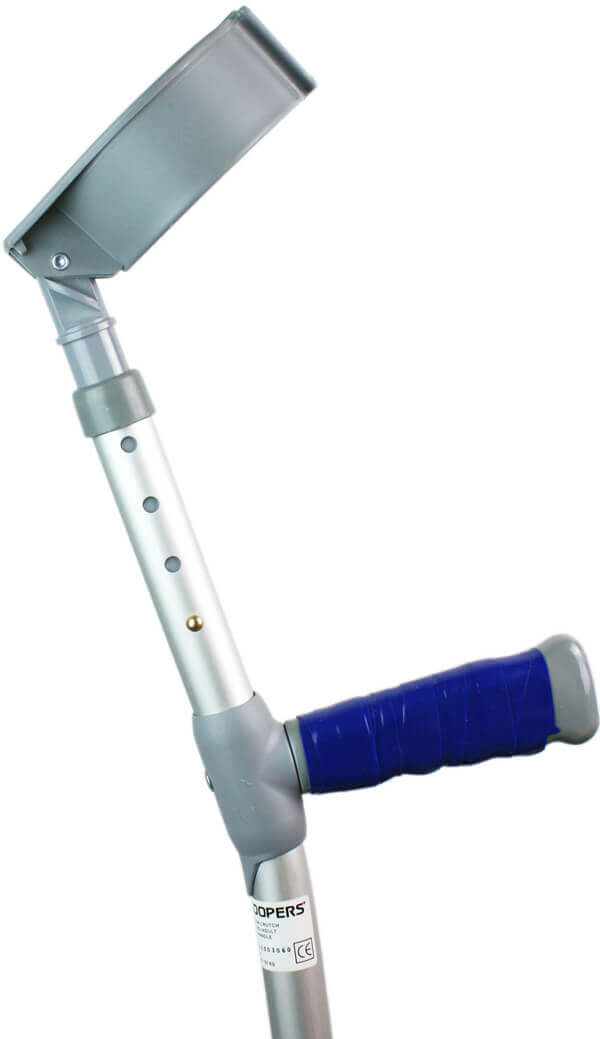 We have to leave the house for many reasons like getting fresh air, going shopping or meeting up with friends. Navigating outside the house can be daunting for those with mobility impairments due to the potential risk of slip and fall accidents. Building up confidence with a walking aid could reassure the user to once again go outside independently.
Walking aids such as Zimmer frames can be further adapted to meet a person's specific needs. For example, wrapping Tenura grip strips around the handle improves grip and hold, perfect for those lacking grip strength.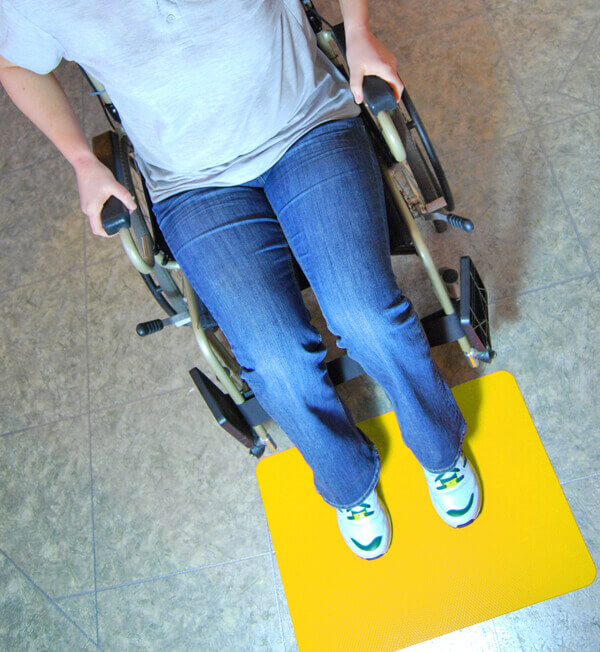 For some, a wheelchair is a more appropriate mobility aid. To get in and out of the wheelchair independently, walking aids can be a great help, along with a Tenura non-slip floor mat. By having a good foothold, you can move more easily without the risks. Tenura silicone floor mat has adhesive-like qualities, giving you a secure footing as the mat won't slide out from under your feet.
For some, a guide dog or other assistance animal is required or help them navigate. You will need to talk to a specialist charity to access this type of assistance.
3. Cooking/Feeding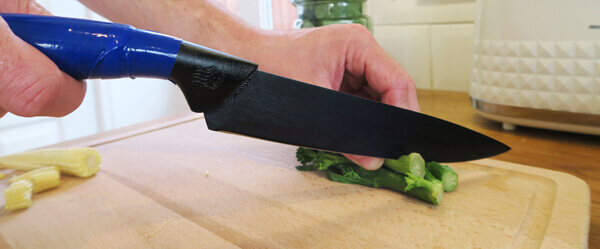 Cooking involves many risks and challenges, especially if the person has a disability that affects their use of cooking equipment.
Tenura sells silicone grip roll, which is grip-enhancive, increasing a person's ability to hold onto knives and other larger utensils.
Knives are often heavily used in a kitchen for food prep, and a good, comfortable grip is vital. Keeping cutting knives sharp is also important, as a dull knife can lead to a lack of control. Using Tenura grip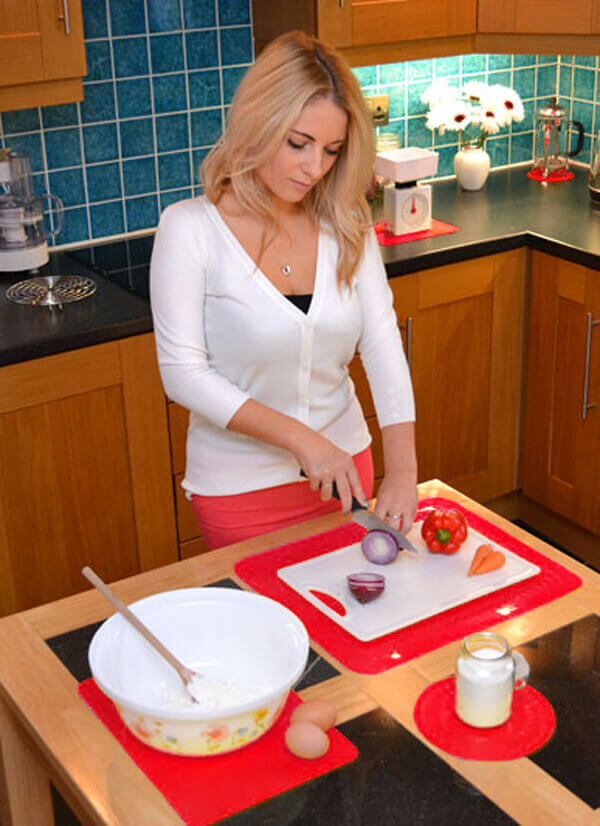 strips or grip roll on the handle of a knife when cutting with or sharpening knives can help reduce the likelihood of accidents and injury. A Tenura anti-slip mat can be placed under chopping boards to increase grip with the surface and further prevent slips.
Tenura anti-slip mats create a non-slip surface for plates and bowls to rest when spreading or mixing. A non-slip surface allows you to perform these functions with more control and less risk of spills or injury. Tenura anti-slip mats are particularly useful if you only have the use of one hand or arm, as it will hold plates and bowls in place for you.
You can wrap Tenura grip roll around panhandles as it's heat resistant (up to 250°C), stopping hands from getting burnt during the cooking process.
Feeding can be a struggle for people with conditions such as arthritis or Parkinson's due to weakened grip or hand tremors, but using Tenura cutlery grips can add comfort due to the increased handle's width that makes cutlery easier to hold. Cutlery grips can slide onto many kitchen utensils to improve grip. For any utensils too large to fit, wrap a Tenura silicone grip roll around the handle instead.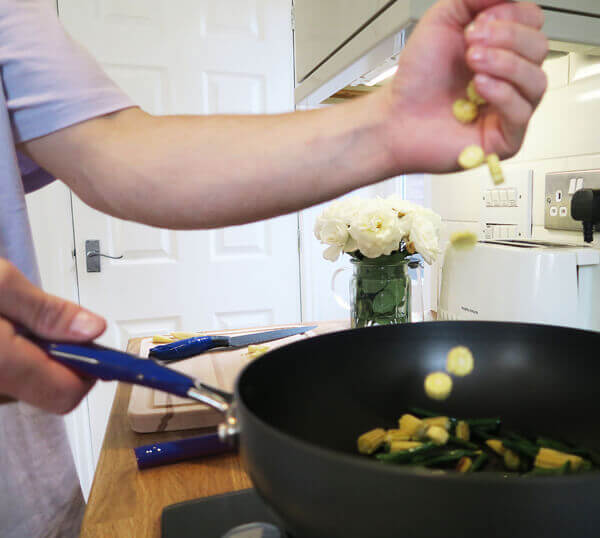 Tenura sells silicone grip roll, which is grip-enhancive, increasing a person's ability to hold onto knives and other larger utensils. You can wrap Tenura grip roll around panhandles as it's heat resistant (up to 250°C), stopping hands from getting burnt during the cooking process.
Opening jars and containers can be tricky too. We have all found jars tough to open, but you can use a Tenura jar opener to enhance grip on jar lids and other large containers with a twist-off cap. They reduce the amount of force necessary, which puts less strain on muscles and joints.
4. Shopping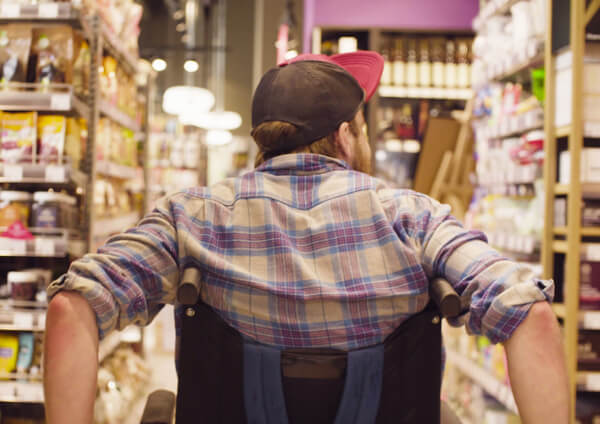 Shopping involves the IADL, transportation, as people need to get to the shops, such as supermarkets or pharmacies. Of course, they could shop online, which has its own set of difficulties, from computer literacy to website accessibility.
Going shopping requires many skills, such as writing shopping lists, budgeting, self-control, and forethought. Mobility, another IADL, has a key role in this activity as mobility around shops is crucial.
You can adapt your mobility aids to make them more comfortable. Wheelchair users can line the wheelchair's footrest to stop their feet from sliding off. Cut Tenura silicone grip roll to a suitable size, peel away the backing, and apply it to the footrest for improved grip. If you have a wheelchair with a shelf, you can line it with Tenura grip roll, which means your shopping will remain in place and won't slide around, thanks to silicone's gripping properties.
Writing shopping lists can also be beneficial, as it keeps things organized and helps you budget.
5. Housework
Many jobs fall under the umbrella term of housework, including cleaning the bathroom, dusting and hoovering, folding clothes, and putting them away. Each of these tasks requires different movements and actions.
Mobility issues can prevent someone from completing housework, as tasks are no longer manageable with their condition. Avoiding housework creates many problems. The house can fall into disarray, becoming a health risk and negatively affect mental health.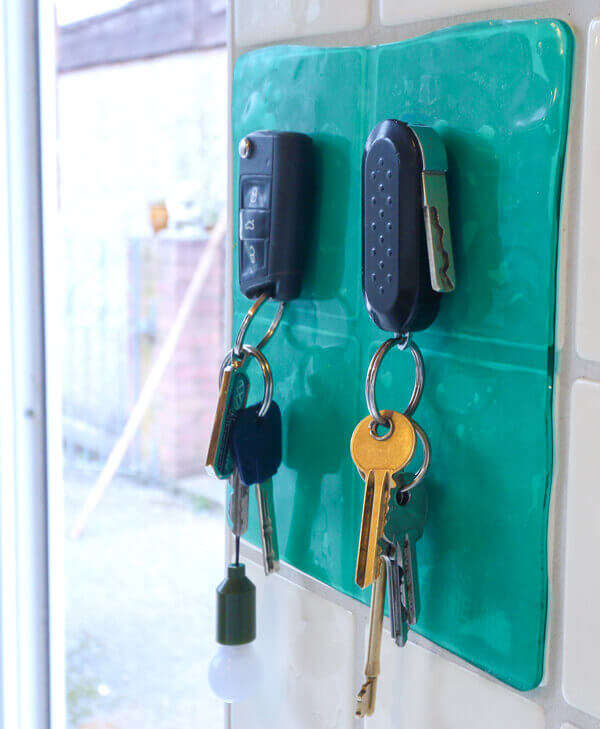 Those with limited mobility may find one or more of these daily activities tricky, but carers or products can help. A person can use non-slip mats to remain organized. You can apply Tenura Extreme mats to walls and stick dry objects such as keys or kitchen utensils to their surface, making them highly visible. There are two colors available; clear and green. We suggest using the green Tenura Extreme mat as a visual aid to make belongings stand out for someone with a visual impairment.
Some jobs require heavy lifting, such as taking rubbish outside. Other tasks require a mechanical or electrical engineer, meaning a professional needs to be called, which plays into the IADL, communication.
6. Medications
Those who require assistance with their instrumental activities of daily living sometimes have a condition that requires medication. Being able to self-medicate, following the directions of your doctors is essential. Overdosing or forgetting to take your medication runs serious risks.
Some products can help, such as alarms and daily pillboxes. But certain people, such as those with dementia, can forget to take their pills entirely and will only be confused by the alarm or box. They will require a carer who can keep track of their intake.
At Tenura, we sell bottle openers that are grip-enhancing, so if it's the child lock/lack of grip that is stopping them from managing their medication, this nifty gadget could be a good investment.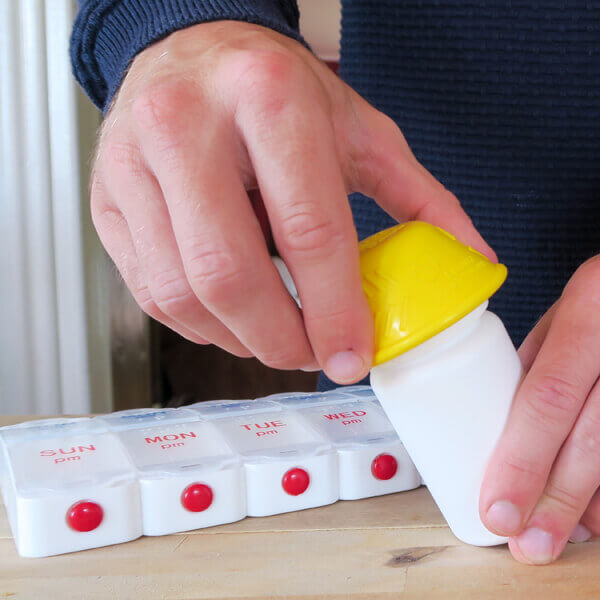 Contacting and communicating symptoms with doctors is essential for prescribing correct medications. Notebooks can help record new symptoms, dosage, and expiration dates and can be a great tool to help with diagnosis and future prescriptions.
7. Finances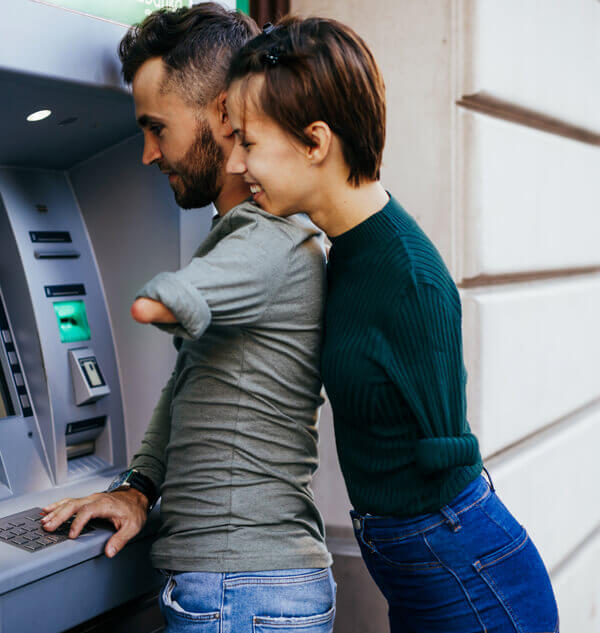 Writing shopping lists, putting aside savings, and budgeting properly is an important life skill. Some people need help in this area as having a lack of control over your finances considerably strains mental health.
Finance plays into another IADL, communication. Bills and spam can come through the post, and it can be challenging to distinguish between the two, especially for vulnerable people, who are more susceptible to scammer's tricks. It may be worthwhile for a carer to check over the person's mail prior.
Some people are forgetful, so setting up direct debits circumvents issues. Online banking allows individuals to access banking services all in one place, essential for those struggling with transportation, another IADL.
Finances can be a tricky subject to approach, but it's a serious topic that needs addressing. Luckily those struggling with IADLs are more likely to reach out as these activities tend to be less personal than ADLs.
We hope you can take some inspiration from this blog, including helpful tips and products. You can explore the full Tenura range via our website.
Above we have listed some solutions, but without talking to the person struggling with IADLs, you can't fully understand the best method of help, which is imperative when finding a suitable solution. We hope this blog has given you some good ideas. For more help on similar topics and exclusive product discounts, subscribe to the Tenura blog.