tenura cupcaps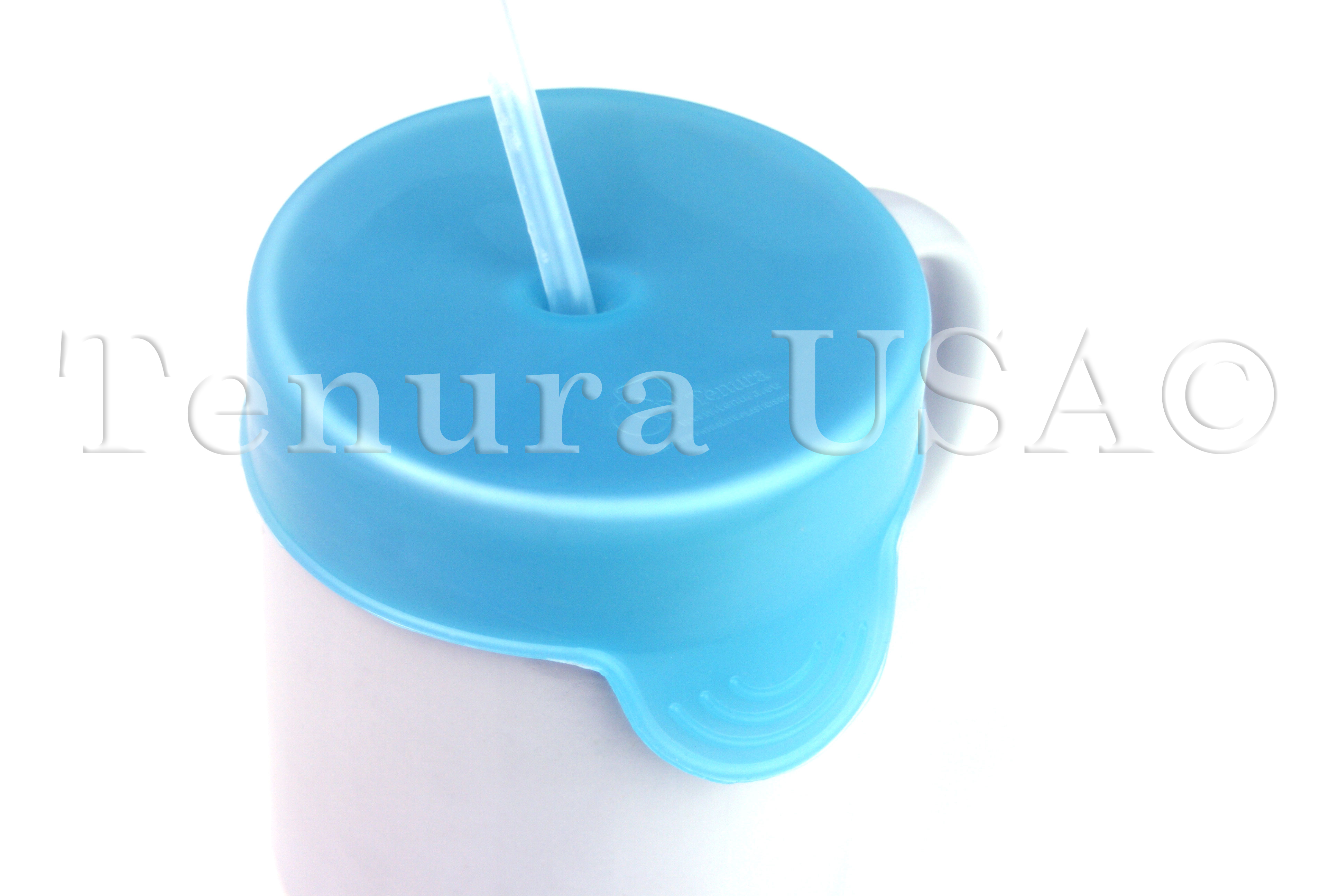 We understand that no one is a fan of spills and stains, and the potential danger that can occur from those spills. When a liquid hits any smooth surface, there is an instant possibility for an accident that can cause serious injury. Spills of cold liquids are one thing, but spills of hot liquids can be even more hazardous as spilling them can cause harm to your own skin or others around you.
Many individuals suffer from impairments such as Parkinson's, Arthritis and several others that can disrupt daily living. Often times these disabilities can lead to spills that hinder the flow of everyday life. Tenura has constructed a range of CupCaps that will help to prevent those potentially hazardous spills. These caps will seal over the tops of cups, mugs and cans which helps to eliminate spillage or leaking of any kind.
Tenura CupCaps are available in packs of two – each of which are of different sizes. Ones measures to be 2.3" in diameter and the other 3.1" in diameter.
Tenuras' 3.1" CupCaps are designed to fit over most cups and mugs to create a seal over top, eliminating any liquids from leaking out of the container. This allows you to now drink from your cup or mug without the worry or hassle of spills. This cup cap is constructed from a flexible material that allows you to stretch and mold it over nearly any cup or mug of average size which makes them perfect for use on the go. Tenuras' CupCaps are constructed with a small, anti-spill, valve in the center of the cap which allows for a straw to be placed through. The straw valve is ideal for children who cannot yet sip from a cup. CupCaps also aid in keeping your beverage fresher for a longer period of time. Tenura CupCaps are created to not let bacteria or fungi grow on them as they are constructed with an anti-microbial material. Cleaning Tenura CupCaps are as simple as applying a small amount of soap and water and giving it a good scrub to ensure that it stays clean and hygenic.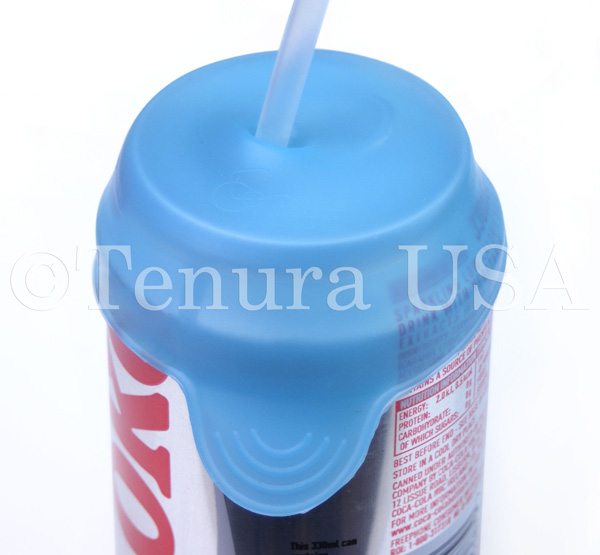 Drinking from a can is ideal when you're on-the-go, specifically during a quick lunchtime or break time. The only problem with cans is that they are not created to be resealed, which can lead to the spillage of those fizzy drinks. This can cause quite the sticky mess on your desk, equipment, or even paperwork. Spills can be triggered by those who suffer from unfortunate conditions such as Parkinson's or Arthritis, or even from those who suffer from daily life impairments. Fortunately, Tenuras' 2.3" CupCaps offers an ideal solution! Tenura CupCaps have been constructed to fit on nearly all cans of average size. They provide a seal unlike any other helping to eliminate those sticky spills that can damage your belongings. Tenuras' stretchy CupCaps will easily flex to conform around the top of the can. Once your beverage is finished, the cap can easily be removed and cleaned with soap and water for future use.
Tenura CupCaps offer preventative action when it comes to spillage from liquids that can cause stains, harm to skin or damage to property. They allow for a smoother day to day life to those who may have physical disabilities while allowing the environment around them to stay cleaner and safer. To learn more about Tenura CupCaps, prices or other Tenura products, please visit the Tenura website.