fime exhibition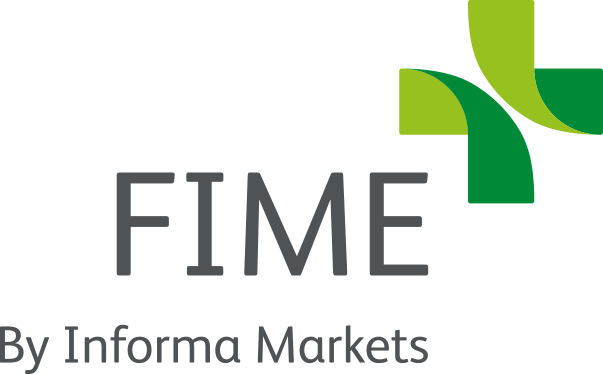 Come and see us at the FIME Show this year (July 27-29). We will be at stand U35 in the Platinum Hall! We love this exhibition and come back every year to meet the latest and greatest in the industry. Come and talk to us to discuss the prospects and benefits of working with Tenura.
FIME Shows are great fun and connect the healthcare community, bringing us all under one roof. It's a leading medical trade fair and exhibition where we come to display ground-breaking products and services, such as Tenura daily living aids.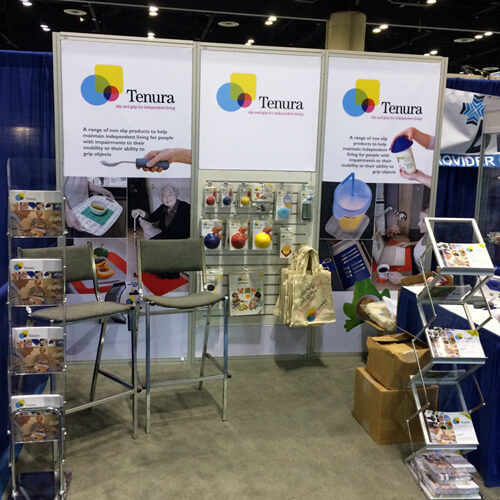 The FIME show lets you get hands-on with the products and speak to us face-to-face.
There's quite the array of speakers this year, from Harvard professors to record-holding athletes. Each speaker imparts useful information that can help develop goals in your personal and professional life.
If you want to explore the Tenura range beforehand, you can via the products page. You can also get in touch for more information you can by phoning, emailing, or using the inquiry form at the top of the site.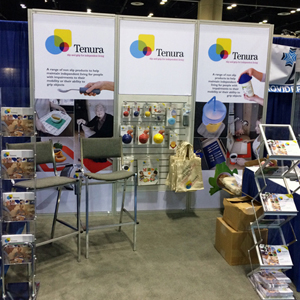 FIME is an exhibition of medical technologies and has been taking place since 1991. It's a well established medical industry show which encompasses state-of-the-art technology manufactured by cutting edge businesses, including Tenura.
We've been participating in the FIME exhibition for three years and are so excited to join in on the action again this year. We can't wait to see you at our exhibition booth, J54. The exhibition is at Miami Beach Convention Center, 1901 Convention Center Drive, 33139, Miami Beach, Florida, United States. Come to the stand to trial our products and get in-depth knowledge of Tenura via our brand ambassador, Mathew.

The exhibition opening hours are 10am to 5pm, Wednesday and Thursday, on Friday it closes at 4pm, and there is plenty to see each day. It is the largest healthcare show in the Americas, with over 500 companies participating from more than 40 countries this year. Many educational talks inform you of the latest news and practices, with seminars on topics including The Healthcare Supply Chain and Procurement, Imaging and Diagnostics, and Patient Safety.
Tenura silicone daily living aids are undisputed leaders in the industry. Our range boasts antimicrobial properties that protect you from harmful germs, making them perfect for the ever-increasing health-conscious population.
This year is a little different compared to the previous. Due to the Coronavirus, specific measures and procedures are in place to maintain visitors and exhibitors' safety. You can find all the information you need before attending the event via FIME's Coronavirus information page.
We also want to say a big congratulations to the FIME Exhibition organisation who are celebrating 30 years of the medical show, and we can't wait to see you there!