Orlando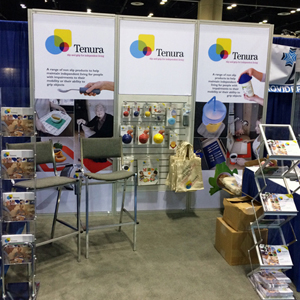 FIME is an exhibition of medical technologies and has been taking place since 1991. It's a well established medical industry show which encompasses state-of-the-art technology manufactured by cutting edge businesses, including Tenura.
We've been participating in the FIME exhibition for three years and are so excited to join in on the action again this year. We can't wait to see you at our exhibition booth, J54. The exhibition is at Miami Beach Convention Center, 1901 Convention Center Drive, 33139, Miami Beach, Florida, United States. Come to the stand to trial our products and get in-depth knowledge of Tenura via our brand ambassador, Mathew.

The exhibition opening hours are 10am to 5pm, Wednesday and Thursday, on Friday it closes at 4pm, and there is plenty to see each day. It is the largest healthcare show in the Americas, with over 500 companies participating from more than 40 countries this year. Many educational talks inform you of the latest news and practices, with seminars on topics including The Healthcare Supply Chain and Procurement, Imaging and Diagnostics, and Patient Safety.
Tenura silicone daily living aids are undisputed leaders in the industry. Our range boasts antimicrobial properties that protect you from harmful germs, making them perfect for the ever-increasing health-conscious population.
This year is a little different compared to the previous. Due to the Coronavirus, specific measures and procedures are in place to maintain visitors and exhibitors' safety. You can find all the information you need before attending the event via FIME's Coronavirus information page.
We also want to say a big congratulations to the FIME Exhibition organisation who are celebrating 30 years of the medical show, and we can't wait to see you there!


Tenura is stoked to be exhibiting at FIME this year in Orlando from August 8-10th for the very first time! FIME (Florida International Medical Expo) is one of the largest medical trade shows across the states.
You can find Tenura's booth at B.S26 where we will be exhibiting our large range of daily living aids, including, but not limited to, table mats, jar openers, cutlery grips, non slip fabric etc. As there are several stands at FIME, we look forward to exploring the latest services, products and technologies. This expo is a great way to establish new business networks and contacts and even reconnect with existing ones! We are excited to showcase our latest products to potential buyers, distributors and dealers from all over the globe.
We look forward to seeing you, as well as making new partnerships with the others who are showcasing, or even just attending! So come find us at booth B.S26, we'd love to meet you!