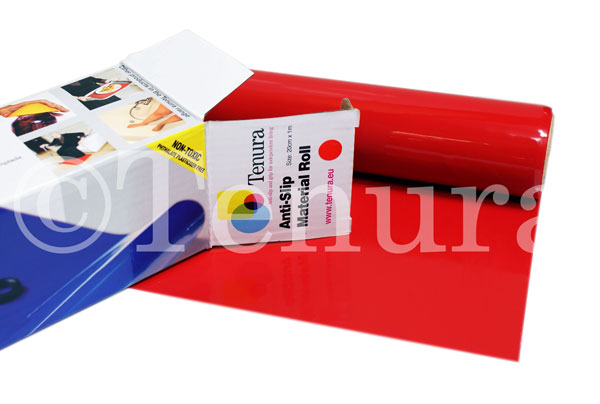 Have you ever been in a situation were having a bit more grip would make something so much more easier?
We supply Tenura grip rolls for that reason, allowing you to create a custom grip strip, or sheet, for your needs.
Tenura grip rolls are made from 100% silicone, with no filler, meaning it is completely non toxic, washable and heat resistant up to 482°F.
The silicone has an adhesive affect, meaning it will stick to anything it is applied to, and upon removal will leave no residue. This is particularly important when applying it flat to a surface to prevent slips, or wrapping it around objects to increase grip with no risk of the material coming away reducing the effectiveness of your added grip enhancement.
The rolls can be cut to size for your preffered use.
Grip Roll Applications
Tenura grip rolls can be used in a variety of applications. Below we have listed and detailed a few day to day uses.
Doors
Doors are opened by either a handle or a knob. The former can sometimes have right angle edges that make them very uncomfortable to use, and the latter do not have a large enough surface to aquire a good grip. By wrapping Tenura grip strips around either of those, you can increase comfort and grip, as well as prevent the cold travelling to your hands in the winter months.
Draw Liners
Tenura grip rolls make excellent non slip draw liners. Applying Tenura grip rolls to the base of a drawer, you can prevent cutlery trays and other items from sliding about when opening and closing draws, reducing the amount of wear and tear on them.
Wheelchairs
Footplates on wheelchairs are sometimes made from plastics with low energy surface levels, many without a textured surface. This can result in a lack of a decent foothold when sat on the wheelchair. By cutting and applying Tenura grip roll to the footplates, you can increase grip and prevent slips.
Crutches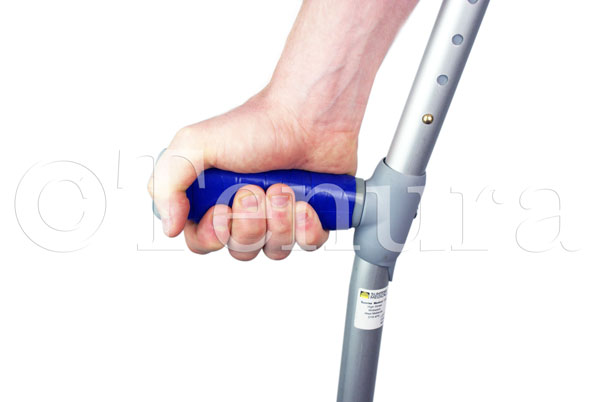 Whether temporary or permanent use of a crutch or crutches required, prolonged daily use of them can have detrimental effects on hands, as the handles are usually not very comfortable. Constant rubbing can cause blisters, and lack of cushioning can cause arm fatigue. Cutting Tenura grip rolls to size and wrapping it around the handles, not only can you add more grip, but you can increase the comfort levels by giving the handle more cushioning.
Pan Handles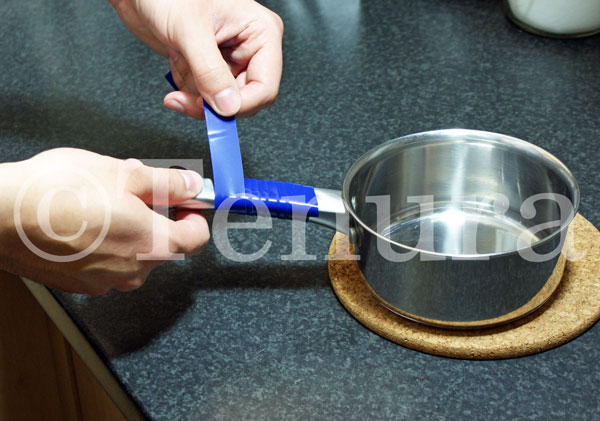 With Tenura silicones excellent heat resistance properties, by wrapping Tenura grip roll around pan handles, not only can you protect yourself from burns, but you can also make handling pans much more comfortable. A pan handle that has increased grip and heat resistance makes handling pans when preparing food not only much safer and easier, but much more enjoyable too.
If you are interested in Tenura grip rolls, head on over to the website. All Tenura grip rolls are available with 20% off for the next 2 months.