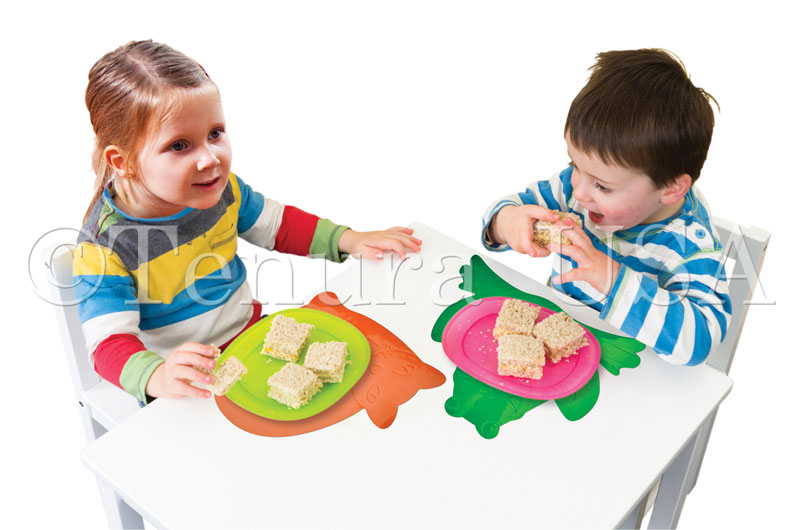 Tenura anti-microbial, anti-slip children's mats create a fun non slip surface which will help to prevent the spread of germs and bacteria. This product is perfect for use in day to day life and can liven up meal times. Tenura anti slip children's mats can be found in two fun designs, a green frog and an orange cat, these designs add a humorous element to dinner time and can help stimulate young children, helping them be more observant of their surroundings. Thanks to their anti-microbial properties, our mats will prevent harmful bacteria from harboring on the surface. Clean up is easy just a warm soapy water and let dry, the mat will be like new with all the nonslip properties restored!
Not only are Tenura anti-slip children's mats anti-microbial, but they are also completely non-toxic. Unlike other non-slip mats, Tenura children's mats are made with soft PVC alternatives, meaning they are Phthalate free and will not give off dangerous fumes if heated up. This is thanks to their strong construction where health and safety was put before cost savings.
Make sure to make the most of this offer and get a couple of safe and fun non slip surfaces which will prove an asset in day to day life. More info on Tenura anti slip children's mats can be found here.
To purchase, please contact our sales team via phone or live chat. Alternatively, complete the contact us form and a member of our sales team will get back to you as soon as possible.