Tenura Extreme mats are a valuable tool at home and on the go, especially if you are traveling via boat or motorhome. These super grippy mats can help during everyday tasks, including those requiring organization.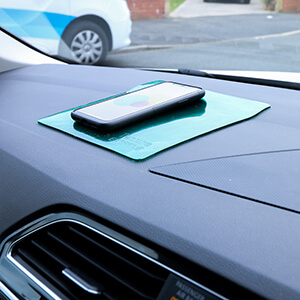 Tenura Extreme mats offer a non-slip solution that prevents spillages and breakages wherever you go. So, let's have a look at some worthy examples…
Using an Extreme mat in the Car as a Phone or Drinks Holder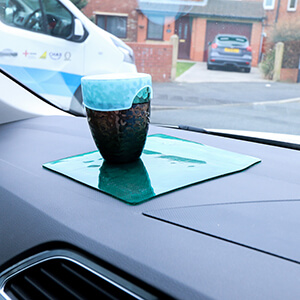 In cars, boats, and motorhomes, objects inside experience much movement during travel; some will slide off surfaces and may break, causing a distraction, but it is preventable. To avoid this eventuality, place your belongings upon a Tenura Extreme mat, which secures the items ready for transit, and gives you a sense of relief.
The comparison clips between using a Tenura grip mat and not, which shows how effective Tenura Extreme mats are at keeping objects adhered to it. This is further demonstrated by a larger object, a drinking glass, complete with a Tenura CupCap to avoid spillages.
Keep Things Safe with Tenura Extreme mats - Car Keys, Toothbrushes & Utensils
We see grippy mats used to hold up car keys because I don't know about you, but I tend to lose my keys, and by having a grip mat by the door, my keys have a secure home.
You can use Tenura Extreme mats to grip things such as toothbrushes and kitchen utensils, which prevents them from coming into contact with surfaces that may have contaminants present. You must make sure that the items you wish to stick to the Tenura Extreme mat are dry. Otherwise, they will not grip and remain stuck to the mat.
Instead of putting your utensils back on worktops, you can stick them to an Extreme mat in a more convenient and accessible part of the kitchen.
Grip mats can make belongings easy to locate as they are stuck to the wall in front of you or highlighted if you use the green Extreme mat as a visual aid.

Using Tenura Extreme mats as a Tray Liner
In the video, we see Tenura Extreme grip mats as tray liners. They keep crockery adhered to the mat's tacky surface. You can use them on dinner trays or under dog food bowls to keep things in place and avoid a mucky pup.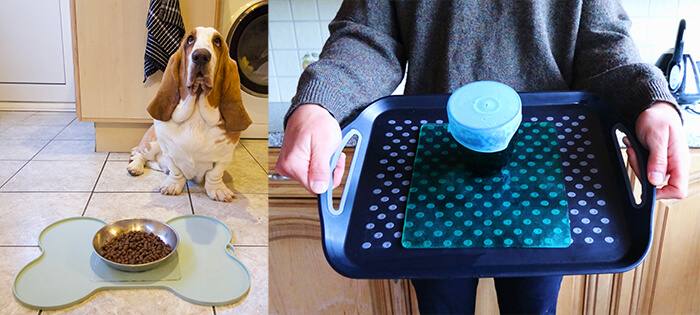 Cleaning your Tenura Extreme mat
For your Tenura extreme mat to perform effectively, it needs to be clean and free from dirt and dust.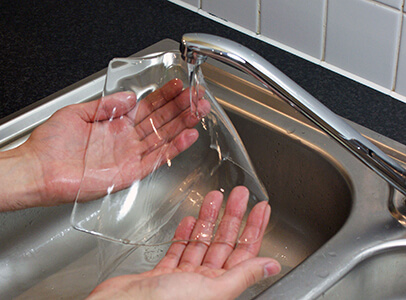 Due to Tenura Extremes high-tack properties, it requires a bit more effort to remove from a surface than the standard Tenura range. You can either pull back one corner and slowly peel it back on itself or use a little water where the mat meets the surface will help release the adhesive tack from the surface, making Tenura Extreme easier to remove. While many Tenura products have adhesive properties, no residue will be left on the surface. If you have used water to remove Tenura Extreme, then, of course, wipe the surface with a clean cloth.
To clean Tenura Extreme, submerge in warm, soapy water and gently wipe with your hands if necessary until dirt and dust is removed. Rinse with clean water and Let the mat fully dry before use, as the high-tack properties of the mat are only restored once dry.
These 7.8" x 7.8" mats come in two colors, clear and green. You can use clear mats for discrete help around the home, and green mats are perfect for those who need an additional visual aid to improve organization.
Wherever you need a grippy mat that keeps your belongings safe, Tenura Extreme mats can be of great help. The tacky surface to which things stick helps you avoid germs and breakages and keeps you organized.
If you want further information or to place an order, visit the Tenura Extreme Mat product page.
Subscribe to the blog to get more helpful information and save 10% on your next Tenura purchase!