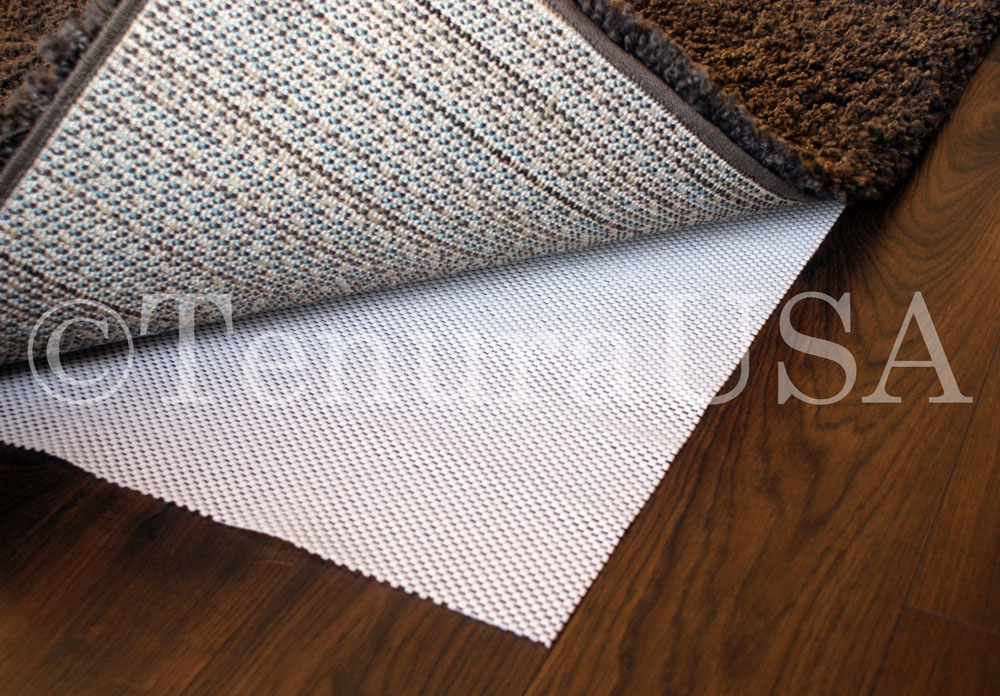 Wooden floors in homes are extremely popular, not only are they easy to clean, but for the most part they make your house look that bit more modern.
They do not come without drawbacks though, in this case, the surface isn't exactly the grippiest, and things made from soft fibres, such as socks, or rugs to be more specific, do not hold to the floor like a cat trying to stay out of the bath! While I use to love skidding around in my socks, those days are over, i'm too big/heavy/old for kitchen surfing now.
The versatility of our non slip fabric is increasing constantly, and to name them all would be virtually impossible, or very time consuming. Using Tenura non slip fabric as rug underlay is one of those things were it may be used most, as rugs are almost as popular as wooden floors, and can, in most cases, come hand in hand!
The anti slip and cushioning qualities of our fabric will hold rugs and similar items fast, just place it on the floor, lay the rug over the top, and make it even comfier to lay on while watching TV!
You never have to fear stepping foot on your beautiful rug ever again.
Do you think Tenura non slip fabric is suitable for this purpose?