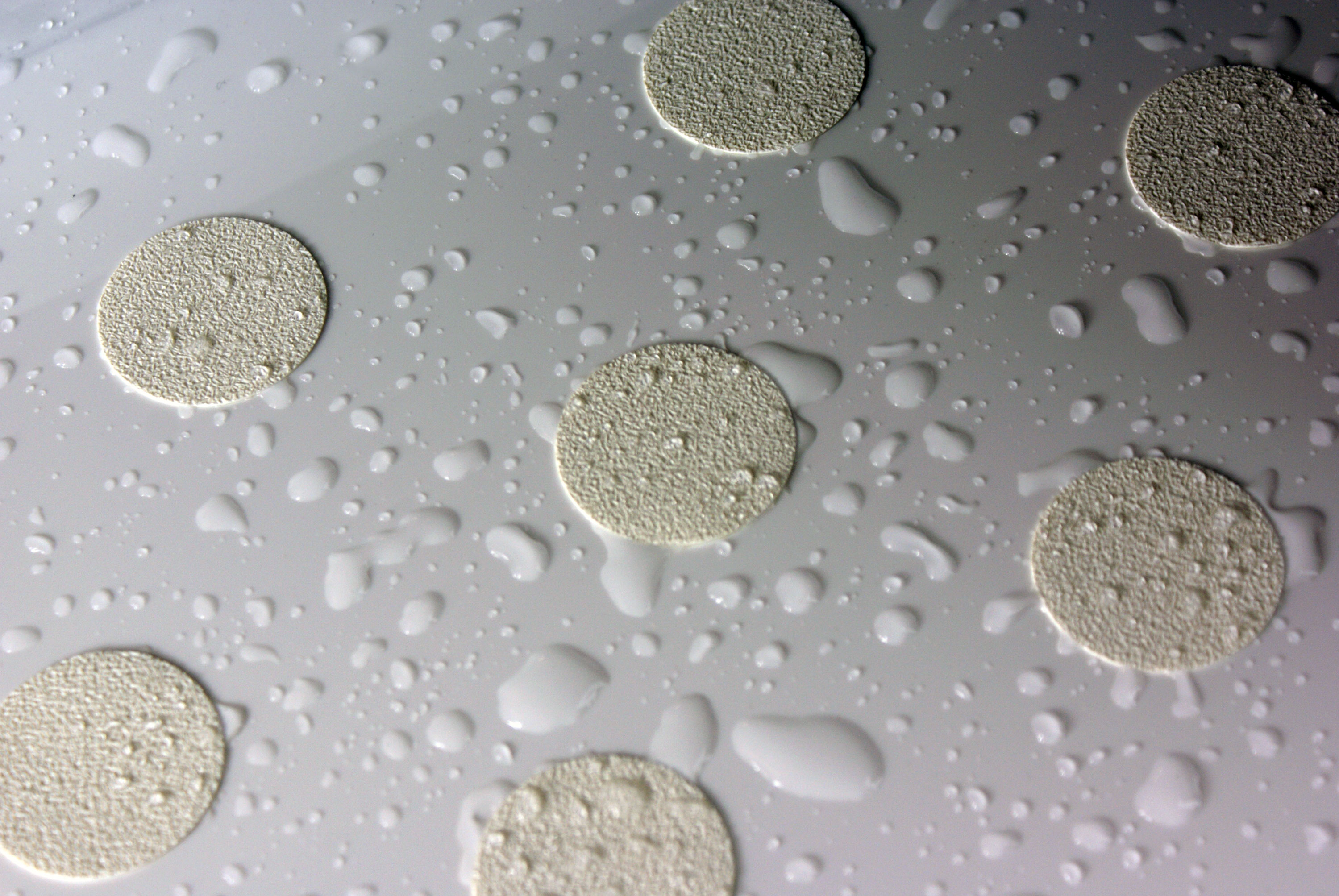 In our short time, our anti-slip aqua safe bath stickers have been our most popular product, and it has come without surprise! Their effectiveness through their simplicity is what makes them so popular.
A quick clean of the shower or bath tub (not forgetting to mention it must be an alcohol based cleaner), then once it's dry, stick the stickers down and you can almost literally hop in to the shower or tub, note to kids of all ages though; please do not try this at home.
After writing about the things for the past two years, a few months ago I found a reason to personally use them. My shower at home is absolutely fine, but my girlfriends on the other hand, was a recipe for disaster…. You simply stood in the shower, and your feet would instantly travel towards the outer edges of the tray. Now before I slipped and gained a nice injury, I decided to use what I had at my disposal to eradicate this problem. They took me about five minutes to get applied, including the cleaning, and once done, I hopped in the shower, and my feet stayed where I put them.
They have been down for months now, and not a one has lifted, and my girlfriend tells me how she doesn't have to prepare herself for any slips in the shower anymore. Now if that isn't a good boyfriend, then I don't know what is.