Tenuras latest addition to the daily living aids range is self-adhesive non-slip silicone reels. This material is our faithful non-slip silicone with an added bonus of a strong self adhesive backing, allowing it to be applied to an area as an effective semi-permanent non-slip surface. This will not only provide excellent non-slip properties, but will not damage any items placed upon it.
The adhesive backing was an additional feature people have enquired about online, at meetings and exhibitions. Now we at Tenura are happy to make this available and supply an inexpensive, self-adhesive non-slip surface.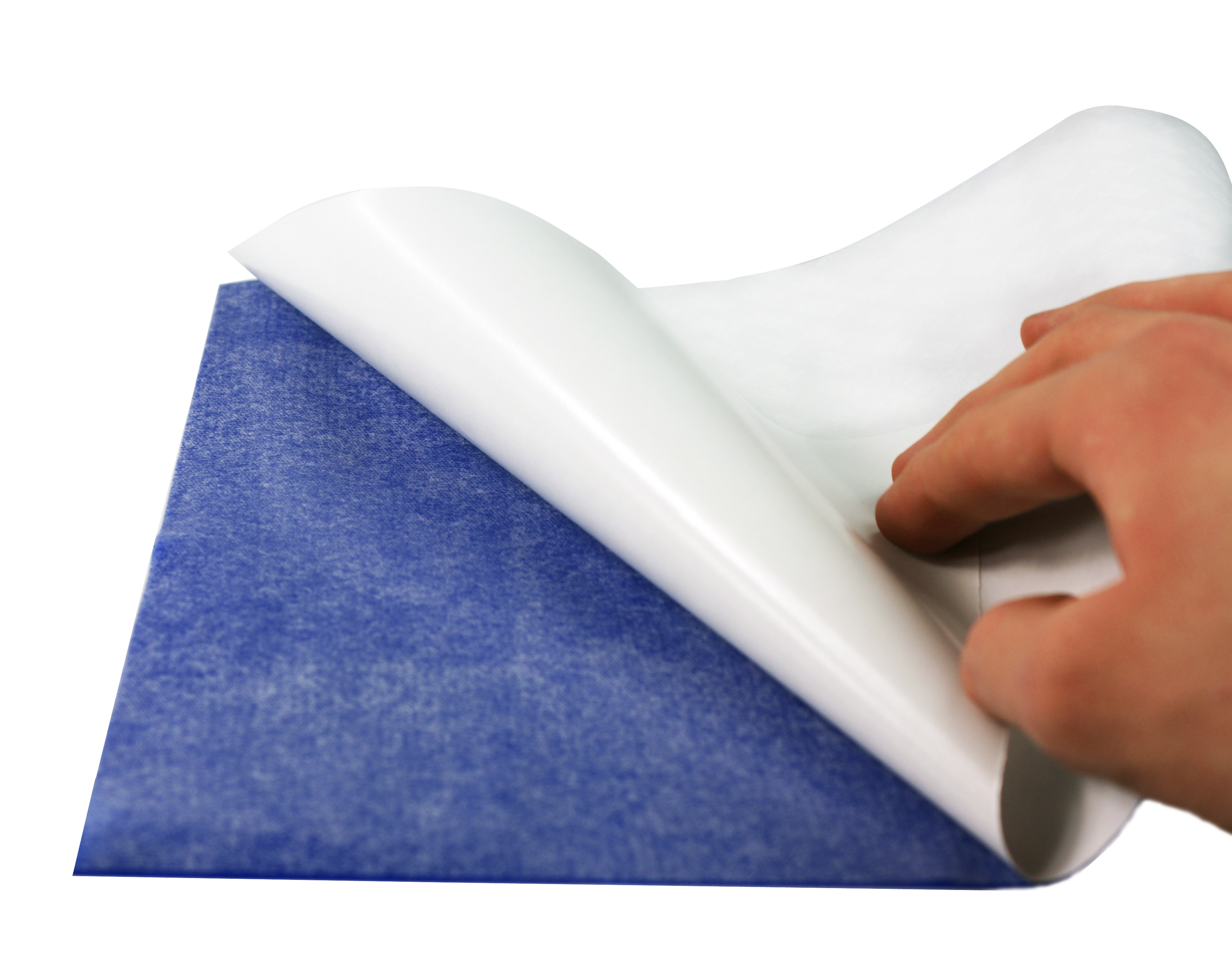 This material can be used in many domestic and industrial applications such as in tool boxes, workbenches, breakfast bars or side tables, both at home or desks in the office. It can also be applied to handheld objects to increase grip and comfort. Self-adhesive silicone reels decrease the risk of spills and prevent stains from objects resting on its surface. Thanks to the easy peel away backing, this material can be applied quickly and neatly, creating an aesthetically pleasing non-slip surface.
They are highly versatile. This is due to the ability of being able to cut pieces to specific sizes using scissors, making them ideal for when a non-slip surface is required.
The aforementioned cut-to-size versatility makes it perfect for areas where multiple or specific shape applications may be needed.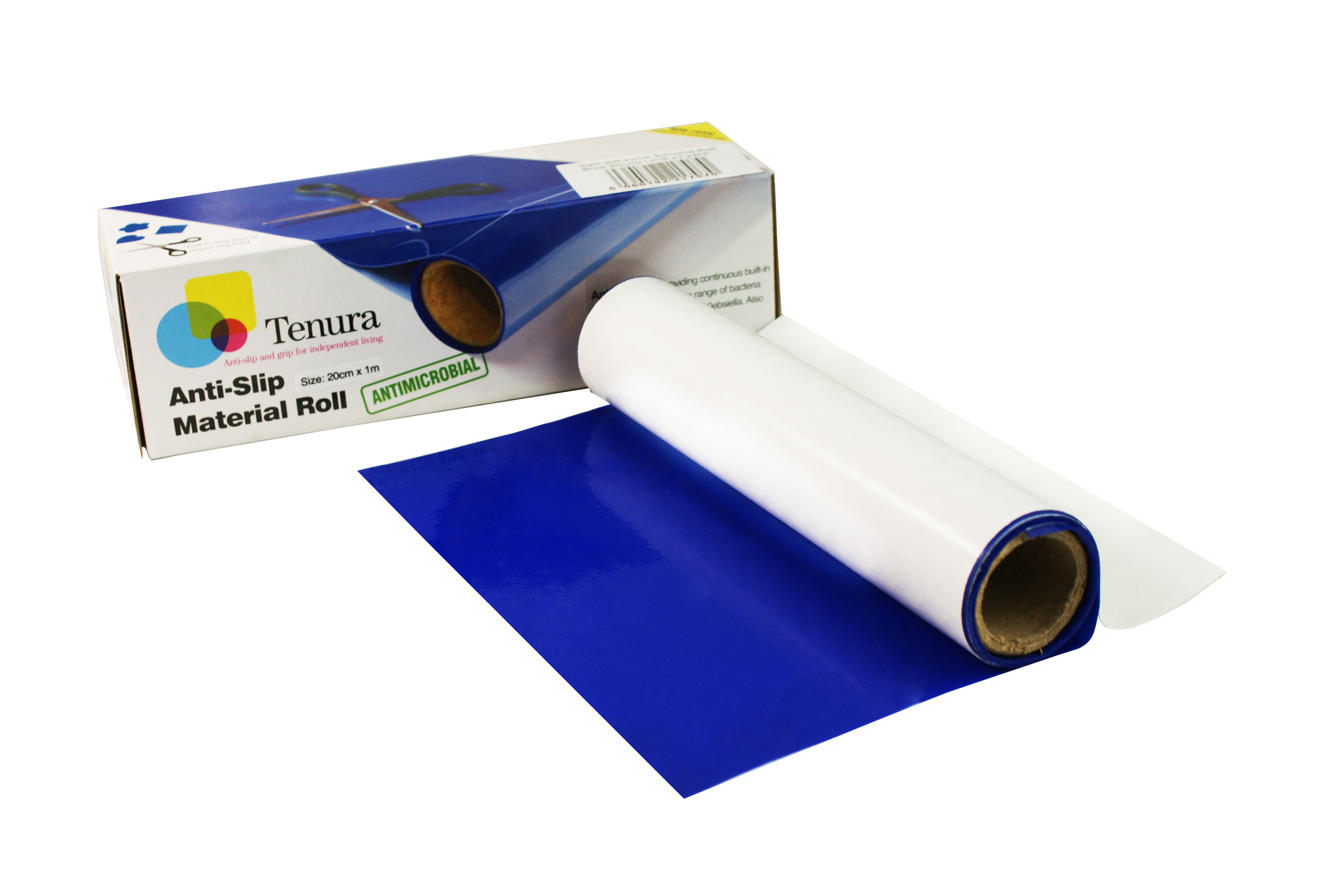 Like most of Tenura silicone non-slip and grip aids, Tenura self adhesive non-slip reels can be cleaned with a simple combination of hot water and soap, but will lose all non-slip properties whilst wet. Once dry the materials non-slip properties will return, so we recommend allowing the surface to dry properly before using it.
Tenura self-adhesive non-slip reels are 3.2ft x 7.8" giving you a large amount of material to work with for your money. They are 0.011" thick and available in blue.
Should you have any questions or queries about our self-adhesive non-slip reels or any other products Tenura produces you can do so via the live chat feature or calling us by phone. Alternatively, complete the contact us form and a member of our sales team will get back to you as soon as possible.