Utensil Grips
The Tenura utensil grips range is suitable for use by people of all ages. Tenura utensil grips are designed to enhance comfort and grip when using cutlery, making mealtimes, meal preparation or many tasks that require the use of a handheld item more pleasant.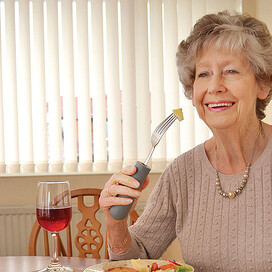 Tenura anti-slip utensil grips can be applied to cutlery and hand implements, increasing the grip surface and comfort for the user. Tenura cutlery grips are available in a pack of 2.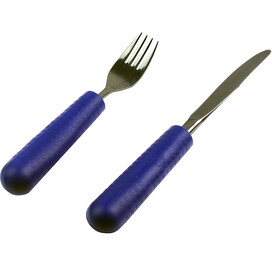 Silicone utensil grips designed specifically for small hands. Increase grip and comfort with Tenura children's utensil grips.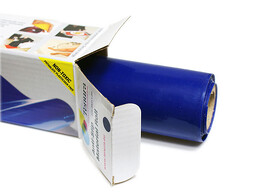 Pre-cut silicone strips or cut to size anti-slip silicone grip roll provides anti-slip or grip-enhancing properties to any flat dry surface.