Tenura Extreme Grip Mats
Extreme grip mats are excellent for use in areas that are prone to movement, as the Tenura Extreme grip mats are made from a tacky material that will stick down to the surface it is put on, and will come off again leaving no residue. Our extreme grip mats are non-toxic, and safe for use in food, high hygiene and health areas.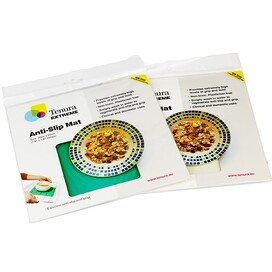 Super tacky extreme grip self-adhesive mats, to add a holding surface for objects in virtually all environments.